Every year, people think of new ways to make money, whether it's something tried-and-true like taking a second job or jumping on the latest lucrative bandwagon to generate extra income. These are some of the top ways that families can supplement their income in 2018.
Hospitality
Do you have rooms in your home, condo, or apartment that you never use? Or do you have a separate guest house that's rarely occupied? People make hundreds — even thousands — each month by renting out such spaces through Airbnb.
How much you can make through Airbnb greatly depends on your location. If this service sounds like it might work for you, first check that your city permits renting rooms this way. Then, check the calendar for upcoming events. Concerts, sports games, festivals, and other events attract lots of people looking for an affordable or convenient alternative to renting a hotel room.
Tutoring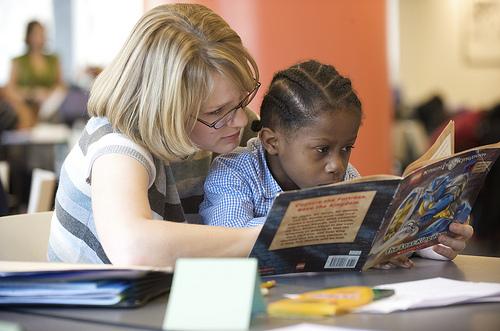 Image via Flickr by U.S. Department of Education
If you're an expert in any field or area, you can profit from tutoring online or in person. If you decide to set up online courses, you can create your own website and make videos, e-books, or a digital curriculum that people can access. Another option is to publish content through a site like Lynda or Khan Academy. This typically requires some credentials, but you'll benefit from access to a large body of students actively looking for courses.
Direct Selling
Direct sales may sound like a full-time job, but it's actually a field where you can set your own hours and run a home-based business. It all depends on the company you work with and where you want to go. With direct selling for Amway, you'll receive the products and supplies you need to get started. Then, you set your own hours and decide where you want to go to make sales. This can be throughout your local community, with area businesses, at trade shows, and anywhere else that might be profitable.
Writing
Writing skills are in high demand. If you just want to supplement your current income, you can go one of two routes: blogging or freelancing (or both). As a blogger, you'll select a topic, create a blog, and start writing. As you build a following, you'll have opportunities to generate ad revenue. Some sites will even pay you to host sponsored content or to write about certain products, services, or topics.
Freelancing is another option. You can work directly with clients through a site like Guru or Upwork, or you can find part-time or flexible-schedule work and set your own hours. Freelance writers are needed for blogs, long-form articles, white papers, social media posts, and much more.
Photography
Photography is another excellent field for freelancers. Again, you can work directly with clients through freelance sites. Just know that these are competitive and you'll have to stay on top of invoicing to ensure you get paid.
Another option is to upload content through a site like iStock or Shutterstock. You can post paid or free stock photos, and if the quality and content are desirable, you'll get paid whenever a person or business downloads your images for commercial use.
Vlogging or Livestreaming
Video blogs (vlogs) and livestreams are two other popular ways to earn some money. Like blogging, the goal is to build a large enough following to generate some money through advertising revenue. Look into Google AdSense to embed ads in your videos. Then, upload your work on YouTube or your own website. Google pays once you make at least $100, and the money goes right into your bank account (or you can receive a check).
If you've decided that tutoring is a good option, consider vlogging or streaming your sessions, as well. Video lessons can be viewed by anyone anywhere, so you won't have to schedule appointments to generate some ad revenue.
The modern world is full of opportunities to supplement your income through extra work. You'll find plenty of work in creative fields like writing and photography, but even more traditional jobs, like teaching and sales, can be done from a home-based business. Try one of these jobs the next time you want to give your budget a boost.