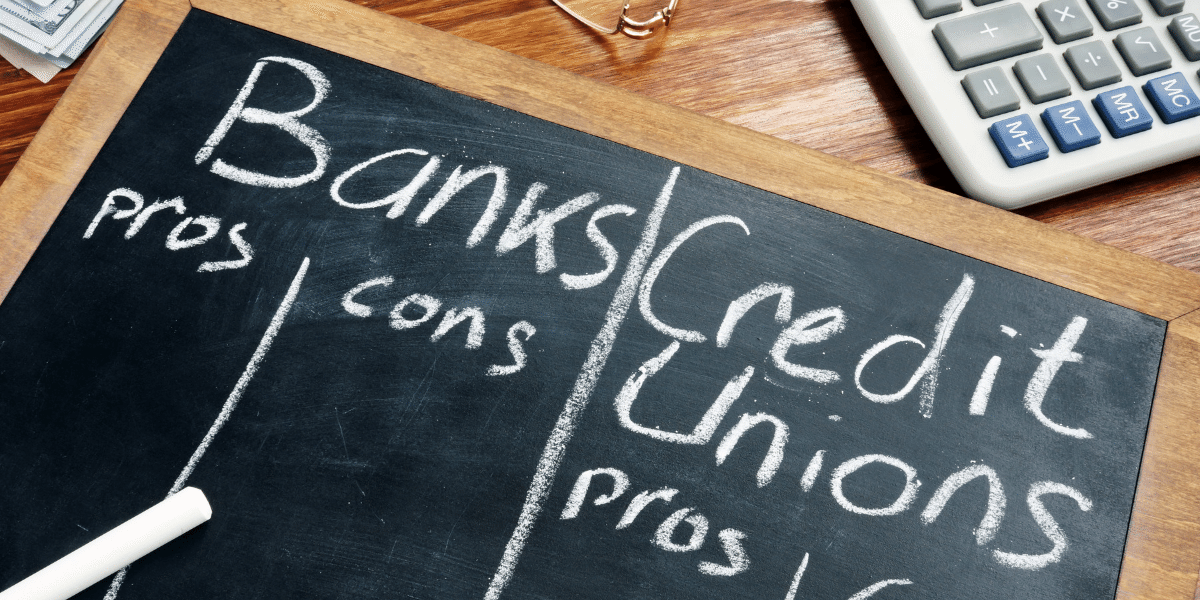 We talk a lot about saving money and one of the most popular ways to save on fees is by switching banks. Lots of articles suggest a local credit union and still, people are confused. There are times in which a credit union is going to be beneficial but other times where that traditional bank account is a better deal on your money. I want to share with you what I have learned about credit unions and traditional banks on my own journey to healthier finances.
Save On Account Maintenance Fees
How many times have you paid a maintenance fee on your bank account because you can't keep $1000 in it at any given moment? Or had a check bounce and countless charges to your account that double your loss? All those extra fees that a traditional bank will charge you are almost non-existent when you deal with a credit union. I do pay a small fee (smaller in comparison to my old big bank) for overdraft protection. If I go into overdraft, there are no other fees hitting my account! Not all credit unions are the same and I am working with my second one. I had another one when I was married, and we had to pay $1 a month to the credit union as a membership fee.
Low Interest Rates
When it comes to saving money, you are not going to get much from interest because credit unions have smaller interest rates on savings, checking, or money market account. This is where a big bank can be a benefit to you. If you are saving a lot of money and not touching it, a traditional bank will help you earn more money off your savings. A credit union really doesn't work in your favor at this point.
Save On Loans With A Credit Union
Loans are a big money maker for the big banks, and they are very selective about who they will approve. It can make it so hard if you are trying to repair your credit score and can't move forward with the help of your bank. Credit unions have lower interest rates on auto or personal loans, and they are a non-profit organization. They aren't trying to make a buck, so they have slightly more relaxed rules. When I was thinking about buying my own car but had bad credit, the credit union I was with had me take out a small personal loan and then pay it off in a timely fashion. This let me establish myself with the credit union as reliable for payoff despite my credit score. When I bought the car, I was able to get my loan and get a very nice interest rate that no car dealer could match.
Big Banks Take Everyone (In Theory)
Traditional banks typically will open an account for anyone. If you have a bad history with banks, you may have a hard time. My point is that they don't have any certain requirements you have to meet. Credit unions are different. Some require that you work in a specific county or work for the state government. Accounts may be extended to family members of an account holder. A lot of credit unions don't accept just anyone who comes through the door, there is some qualifying factor.
It never hurts to shop banks on occasion. Just because you have been with one big bank for 15 years, you are not obligated to stay with them for life. When shopping around, compare traditional banks and credit unions with what your current bank offers you. If it makes sense to move, do it!
Read More:
Including Your Family In Financial Discussions
What To Consider When Searching For Bad Credit Loans
6 Steps To Building Credit With Personal Loans