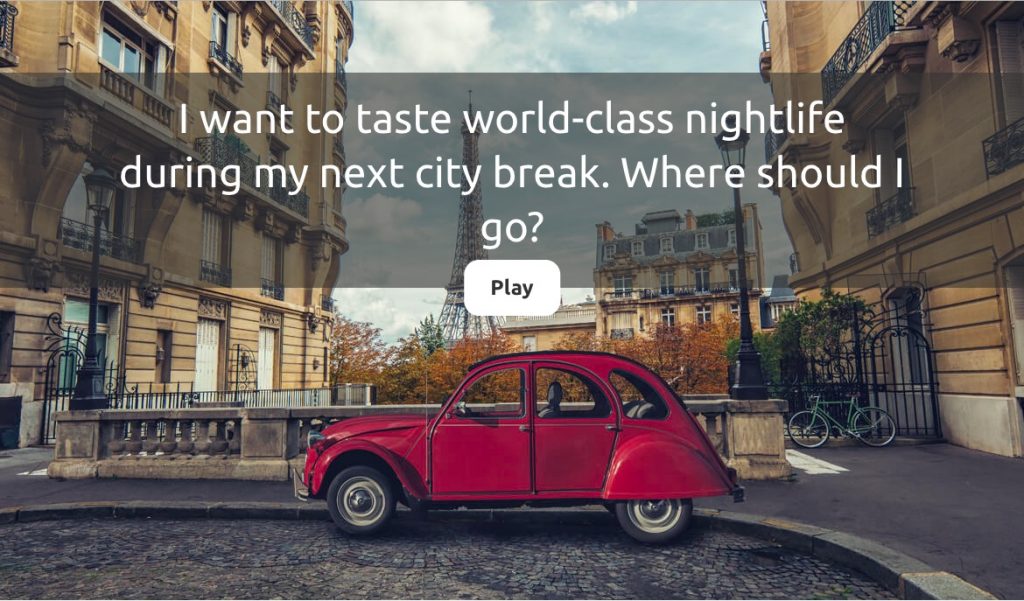 Can't decide on where to holiday next?
If you feel it's time to get away and take a break from everyday life, then jetting off for a city break can be a chance to unwind and discover a new destination.
But what with so many international places to choose from, knowing exactly where to travel and what to experience at night after a full day of sightseeing can be overwhelming – no matter what kind of traveller you are.
Thankfully, the travel experts at Opodo has introduced a new free to use interactive quiz for intrepid travellers to find their next city break online, making it easier for you to book affordable holiday deals in cities with the world's best nightlife.
Its handy new online tool pinpoints the city best suited to travellers' interests, offering inspiration to those that want to satisfy their wanderlust with handpicked comprehensive trips in party destinations and cities across the globe.
Of course, warmer climates, accommodation style and rich cultural experiences are important considerations for travellers when considering their city break experience, but once the sun goes down, many places take on a different personality as the city's night life comes into play.
With so much to see and so much do, what do you want from your next city break?
There's a range of city break holidays out there to experience, such as European destinations like Paris and Rome, or perhaps you might want travel further to experience the Las Vegas Strip by night on your next city break.
Take the quiz and find out which city has the best nightlife for your next holiday and you might be able to bag a bargain whilst you're at it!