In the past people were using their goods by swapping them for other goods. For example, if they have a vegetable garden, and their neighbour has crops, they will swap them, so both can have nutritional benefits. We are still using fiat money to buy everything we need, and to support those who are still producing their food by themselves. 
Later, the market demanded powerful inventions that bring something different in services, food and other goods. As technology was taking the biggest part for improving the quality of their life. 
We all were aware that the day when everything will be virtual is not that far. Cryptocurrencies is first and one of the best technologies presented in 2009 when Bitcoin became the first decentralized digital currency and can be found in the cyberspace using a technology named blockchain. This technology was used by miners who needed to solve complicated math and cryptographic tasks. We can either love the crypto money or hate them, but we can't deny that they have a strong impact on the global financial sector in many ways. 
Here some ways how will Blockchain change the future of finance:
Blockchain technology needs to be accepted: –
Some small or bigger companies are trying to implement this technology, but many people still think that the safest way to work with money is to keep them in bank assets or even use cash, keeping it in an envelope at home.  The last 10 years showed us that this technology is safe and reliable, but the institutions are still not easy to fully accept it and also, they don't know about the benefits of using a digital money transfer. But here, good news is that financial experts are optimistic that the situation will be soon much better, and people will put a lot of trust in cryptocurrencies. 
People can earn from it: –
Many companies and clients offer to pay in cryptocurrencies, so the receiver can save them on the e-wallet and cash them out when they reach the wish rate. Blockchain allows us to earn and trade through a lot of legitimate platforms. Those who were sceptical, they need to follow the market and the changes, and the news related to it, so they can know when the right time is now more open to invest and trade in Bitcoin or other crypto coins. 
The network is safe and transparent: –
Crypto investments experts believe that the whole financial sector i.e. governments and banks will soon accept this way of working and they can provide safe and trusted services to the people. Once you start trading and exchanging cryptos. You know that every activity log is saved so no one can scam or get scammed. 
Another one decentralized network is Blockchain. In which the transactions are secure and transparent, and it's believed that traditional banks can learn a valuable lesson from it.
Faster transactions: –
Most of the people have facing problems regarding the speed of processing transactions in the banks, especially when they were paying bills online or purchasing something through the btc system. Some people have aversion and decide to go out and buy what they need, paying the exact price they see on the price list because many banks have charged very high fees for online payments and it's understandable for people.
Blockchain and cryptocurrency are providing fast and effective service that makes it better than any other money service option. This money service option is great and best for people who pay bills online or purchasing something through the sales websites.
Blockchain can help to prevent financial frauds: –
The banks and financial institutions don't provide a safe service, because they're also afraid someone will attack their system and steal the money. From this view many countries and societies have a huge problem and they don't trust it to accepting the e-banking system and on technology. 
On the other hand, the world and society need to be more open to accepting and adopting new technology i.e. blockchain. It is one of the safest and stable where lots of governments can learn from this network or they can accept it and implement it in their services. 
Due to coronavirus pandemic, a lot of people realized that they don't have to go the bank or to store to buy something, because the fast and safest technology is allowing us to make the transactions while we sit on the couch in living room and bringing a lot of benefits to the global monetary system.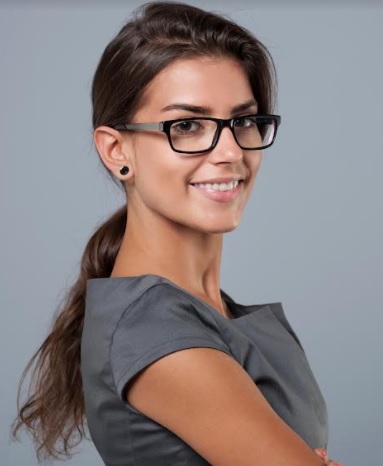 Susan Paige is an account owned by District Media used for placing articles which are not authored by part of our regular writing team.  Susan Paige is representative of the virtues of WordPress publishing on the internet: confidence, quality, speed and commerce.