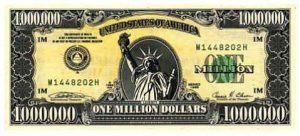 Have you heard about people who go from $0 to $1 million seemingly overnight and wonder how? Practically everyone wants to be a millionaire, but how should you go about doing it? Usually, it takes some amount of skill, but making $1 million is easier than you thought.
Here are five examples of people that made $1 million (you could be doing it now):
Master Social Media
If you know how to use social media, you can probably use it to make $1 million. However, you can't only have "basic knowledge" of the SoMe sites. Scott DeLong, founder of ViralNova, figured out Facebook's algorithm. Once he figured out how to effectively share his information on social media, he was able to use Google Ads to make money. For every 1,000 page views, he received $2. Once ViralNova went viral, he was able to make $400,000 a month from 200 million page views. Assuming that traffic stays consistent, DeLong will continue to make $1.2 million to $4.8 million each year through his website.
You can do this too. Although not every site turns out to be as popular as ViralNova, you can start your own blog and begin monetizing. For many people this turns out to be a little extra money each month. You never know though. You could be the next Scott DeLong and make millions from your blog idea.
Become an Uber Driver in a Big City
Uber has become increasingly popular in big cities. It has become so popular that many drivers make a living (a great living). In fact, according to Business Insider, Uber drivers in New York City who drive 40 hours a week average $90,000 a year. Uber drivers in San Francisco average $74,000 a year. Uber drivers keep 80 percent of each ride while Lyft drivers only keep 20 percent. It would take a lifetime of driving with Lyft to make $1 million. If you were to make a career out of driving for Uber in more-populated cities, you will have made $1 million in 10 to 15 years.
Be Innovative
Being innovative can change your life. If you have a good idea, put it into action and see where it goes. Some of the best success stories come from one simple idea and it is a good way to make $1 million relatively quick. You can submit your ideas on Kickstarter, Quirky or Indiegogo and potentially get funding to start your own business/manufacture your idea into a product. On these crowdfunding sites, many people have raised $1 million or more.
Create Something Viral
As noted with Scott DeLong's success with ViralNova, if you create something that goes viral, you can make a lot of money. One great example of this is viral apps. If you were to create an app or game like "Angry Birds" and sell it for as little as a month on the App Store, you could make $1 million or more. The creator of "Flappy Bird" made $50,000 a day for the first 20 days that his app was available in the App Store.
Self-Publish and e-Book
If you are a writer, you may want to think about self-publishing an e-book, especially if you think it's something people would read. You can sell your e-book for about $2 per copy and keep 70 percent of each sale ($1.40). If you sell just over 700,000 copies, you can make $1 million.
Have you made $1 million using a creative technique? We'd love to hear from you!
Photo: Flickr: Simon Davison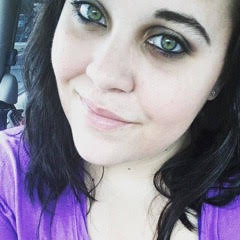 Meet Amanda! She is an editor and writer extraordinaire with a passion for sharing information that helps people and communities to better themselves in some way.  As you may be able to tell by her work on Plunged in Debt, she loves keeping up with celebrities and, more importantly, what they are doing with their wealth.
She has written for a number of other online publications and you can also catch her on our sibling sites: Saving Advice, Budget and the Bees, and Our Debt Free Family. In addition to writing online, she also freelances for local newspapers in her hometown of Charlotte, NC.