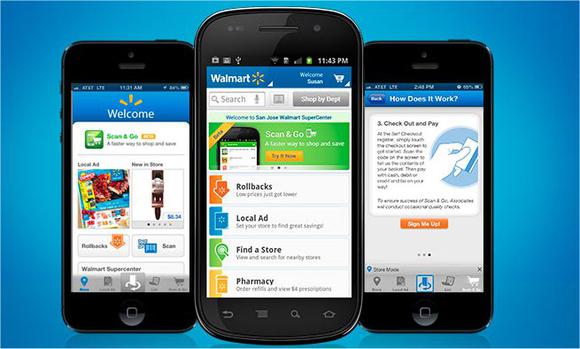 Ninety percent of Americans live within 15 minutes of a Walmart. Eight percent (or eight pennies) of each American dollar spent is spent at
Walmart
. Most people head to Walmart to save money. There is a way to save even more money at Walmart by using the Walmart Savings Catcher app.
What is the Walmart Savings Catcher App?
The Walmart Savings Catcher app is an app you can get for free on any smartphone that enables more savings at Walmart. What the Savings Catcher does is scan the QR code at the bottom of your receipt. It then takes the receipt information and finds the same items in your area at other stores. If you could've gotten it cheaper somewhere else, you get paid the price difference.
After the scan has completed and been analyzed (72 hour turnover time) you may find that you have a balance available in your Savings Catcher app. You can use this cash on your next trip to Walmart or leave it there and stack up cash for a big purchase.
How Do You Use Walmart Savings Catcher?
Using the Walmart Savings Catcher app is pretty easy. First you'll have to download the app. This is the easiest part! Go to Google Play or the App Store to make the download. As mentioned above, it is a free app so you won't have to pay anything to access the savings.
Next you'll want to scan the QR code of your Walmart receipt (located at the bottom) using the Walmart Savings Catcher app. You can scan receipts up to a week after you've been shopping at Walmart. Once you've scanned all your items in you let the app do the rest. You should receive a notification when you receive Savings Catcher cash in your account and once it has you can have it added to an eGift card you can use in store or online.
Other Frequently Asked Questions
Now that you know what the Walmart Savings Catcher app is and how it works, you may be left wondering a few things. Here are a few other frequently asked questions from the Walmart Savings Catcher website:
Is there a minimum purchase required to use Walmart Savings Catcher? No. There is no minimum purchase required.
What type of promotions does Savings Catcher include? The Savings Catcher will honor any BOGO deals in your area as long as the price is listed in the store's advertisement. It will also honor any sales prices from other top retail stores in your area.
What promos aren't included? Anything that requires you to buy an item to get another (ex. "buy a case of water to get drink flavoring sticks free). The app also doesn't honor any purchases that allow for a free gift card. Other excluded promos include closeout sales, BOGO sales with no price listed, percentage off entire sections (ex. 40% off all shoes) or any other competitor-specific deals.
Can you use Savings Catcher online? No. Walmart Savings Catcher can only be used for in-store purchases.
Are items on layaway eligible? No. items on layaway are not eligible for Savings Catcher cash.
Can you still use coupons? Yes! You should try and use coupons and the Savings Catcher. Walmart will compare the price before the coupon to prices in the area.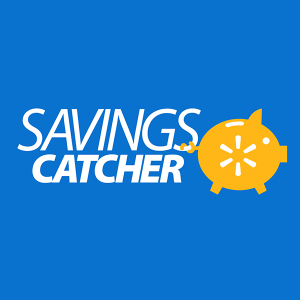 Walmart Savings Catcher Customer Service
Although the Walmart Savings Catcher seems like the perfect app, it isn't. There have been collective reviews online about the app being rather difficult to work with. Personally, there have been no issues with my Savings Catcher but reading some of the horrendous reviews makes me want to never have an issue with it in the future. Here are a few Walmart Savings Catcher troubleshooting tips:
If the app is down you can access Savings Catcher on the website. You'll have to manually enter the TC code to log your receipt.
You can also try deleting the app and downloading it again.
Still not working? Give it some time. Sometimes servers get crowded with too much traffic and waiting a while can relieve your issue.
If you're having trouble with the Savings Catcher services, you can also call the customer service line at 1 (800) 925-6278 or chat online with a customer service rep.
If you haven't already, save some cash and download the Walmart Savings Catcher. Your savings will thank you.
Will you try the Walmart Savings Catcher app? 
Photos: The Motley Fool and Walmart
Amanda Blankenship is the Director of Social Media for District Media. In addition to her duties handling everything social media, she frequently writes for a handful of blogs and loves to share her own personal finance story with others. When she isn't typing away at her desk, she enjoys spending time with her daughter, husband, and dog. During her free time, you're likely to find her with her nose in a book, hiking, or playing RPG video games.