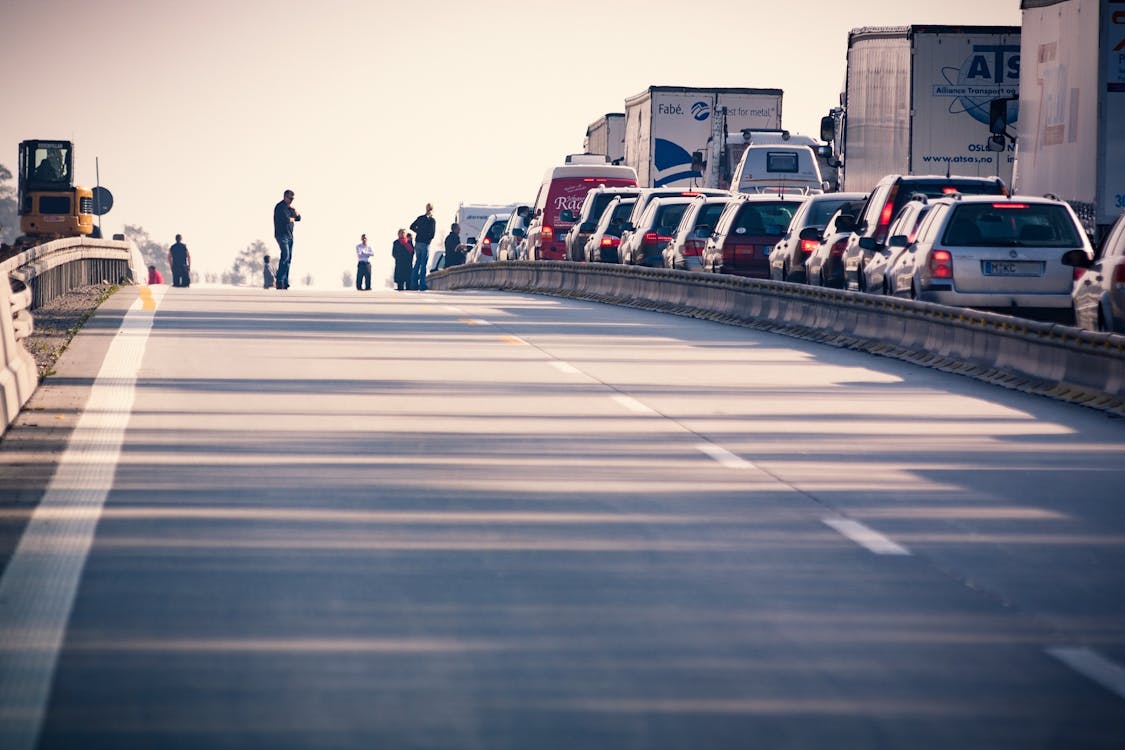 The specter of the looming recession has become more visible recently. In this time of uncertainty, prices, interests, and mortgages are rising faster than wages. The pandemic fears continue to pose threats to every single household. And now, it has become harder to make ends meet and avoid getting trapped in debt quicksand. 
In this sense, preparing for economic downturns is a must, even if the labor market is still stable. It's essential to have adequate savings for urgent needs. However, things may go haywire during accidents and sickness. The derailment may force you to recuperate without income and, worse, deplete your finances. 
In the United States, job loss and medical expenses are the leading causes of bankruptcies. One of the primary contributors is road accidents. It's even more troublesome when the perpetrator runs away, leaving the aggrieved party financially susceptible. Hence, we will discuss some tips to avoid financial distress after a road accident. 
Reach Out to a Vehicular Accident Lawyer
Lawyers know the ins and outs of road accident cases. They have extensive experience in dealing with every aspect. For instance, they will thoroughly investigate and gather reliable evidence to file your complaint. These include police reports, CCTV footage, and accounts from witnesses.
Moreover, they will keep a keen eye and even run after the other party to get the justice you deserve. They will ensure you get the rightful claims for hospital bills, lost wages, and pain and suffering. Legal fees will be covered, so you will not have to worry about producing considerable money. 
Fortunately, many reliable lawyers are willing to guide you throughout the process. They will help and protect you at all costs at a justifiable price.
However, you must do your role to expedite the filing of complaints and getting compensation. If possible, be the one to gather witness details and the necessary information at the scene. Also, keep all the bills related to your accident, and keep track of your injuries and recovery. 
Even after your discharge, keep going to the hospital for follow-up checkups, lab tests, and therapy sessions. Doing so will avoid the assumption you're not as badly injured as reported. Insurance companies and lawyers from the other party can be more desperate than you think. 
Acquire Insurance
A six-figure salary, a fat bank account, and investments are vital for your financial freedom. But without an extra layer of protection, they may disappear in the wink of an eye. You must find a way to preserve your wealth while growing them. 
An insurance policy can be a wise option. For example, it will cover most of your hospital bills if you get hit by a motorcycle. But it has limits, forcing you to shell out some money. It's even more challenging when the perpetrator is nowhere to be found. That is why you must always be ready for unforeseen circumstances like these. 
It's a good thing that various life insurance providers offer riders on top of the actual benefit. Many life insurance policies provide accidental death and permanent disability benefits. Other providers compensate policyholders by issuing a fixed amount for every day of hospital stay. 
Meanwhile, car insurance compensates you for your damaged car. It includes car repairs and even replacements. It does not apply to accidents alone. Car damages due to natural disasters and fire are also coverable. But if you're the perpetrator, you can heave a sigh of relief with liability insurance. It will cover most of the expenses incurred by the aggrieved party, including legal fees.  
Get Side Hustles
Investigations, court hearings, and negotiations can be lengthy processes. You may need money to cover all the costs before receiving your compensation. Your financial capacity may have an impact on the development of your complaint. However, it can be challenging when the other party has solid evidence to disprove yours. 
With that, it's necessary to be financially prepared to avoid getting stuck in financial quicksand. Remember, you can't come to the office, so you don't have an income stream. But you can have side hustles while recuperating at home. 
Part-time and freelance jobs can be lucrative these days. They promise you a consistent source of income to cover all your needs. You can stay at home all day relaxing while facing your laptop for a few hours. 
Maintain an Emergency Fund 
If you can't afford an insurance policy, you must try to set aside a portion of your savings. That way, you will still have a financial shield. Doing so will ensure you will not immediately touch your savings and properties during emergencies. It improves your financial capacity to cushion the impact of medical bills, joblessness, and legal fees. 
Getting involved in a road accident can be costly for both parties. Aside from losing money, reputational damage and emotional distress can affect your well-being. You must find ways to cope with its financial impact. With proper planning, your assets are secure during unforeseen events.