Struggling with finances is something that most people will have stages of throughout their lives. Having a plan in place to deal with this is what will help you get through these little – or sometimes not-so-little – stresses as unscathed as possible. One such plan is earning some extra cash… but where do you start looking? Below are some useful tips.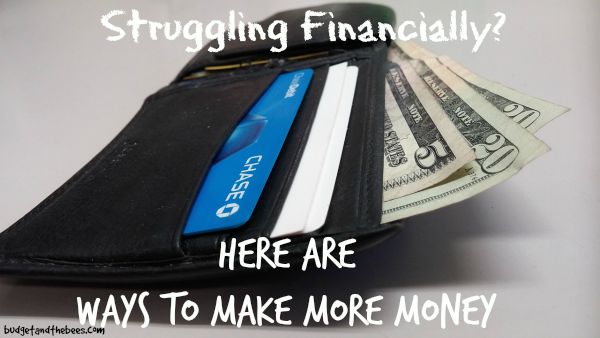 Trade
Trading, or more specifically foreign exchange or 'Forex' trading, is an industry that can potentially offer high monetary rewards for those willing to take the plunge. If you're not sure where to start, established companies such as Learn To Trade offer free Forex trading workshops to get you up to date on how you can generate income and maybe even achieve long-term success. The added bonus with Forex Trading is that it can be done anywhere, anytime with your smartphone, tablet or home computer, so it will easily fit in with your full-time employment.
Skill Selling
Can you turn over high-quality content at lightning speed? Can you capture the perfect frozen moment with something as basic as your smartphone? If this sounds like you, you've got some serious skills worth sharing (and earning money from). For those involved in the creative industries, such as writing, editing and photography, it is possible to use something that you might do every day anyway to benefit other people and companies. These types of jobs are also flexible enough to be slotted around your everyday schedule and full-time employment.
Odd Jobs
Odd jobs for other people or companies could prove to be just what you need to improve your cash flow. For some people, a busy lifestyle doesn't leave a lot of time for simple tasks such as walking the dog, which is why these people often look at outsourcing to get them done. This is where you come in! Other jobs could include house-sitting or becoming a personal shopper or virtual assistant. The great thing about these types of jobs is that they are always going to be around, as they are the type of work other people only do when they have to, not because they want to.
Rent
When it comes to earning cash, think about what material possessions you have that other people would be willing to pay you for. A popular form of accommodation now is to stay in rented-out rooms in people's homes. This is a great way to earn some extra cash! The best part about this sort of 'job' is that it doesn't have to stop at a room. Many people are keen to pay for a couch or air-mattress to sleep on, or even a backyard to pitch a tent in.
Everyone becomes a little strapped for cash on occasion – some more than others – but it doesn't have to be the end of the world. Earning extra cash through some of the suggestions above is a great way to keep on top of your finances and maybe have a little bit left over for yourself too.
Inspired by the suggestions above? What are some other unique ways you could earn some extra cash? Leave your answers below.
You might also like:
101 ways to make money from home
This post was paid for, but we agree with the ideas.