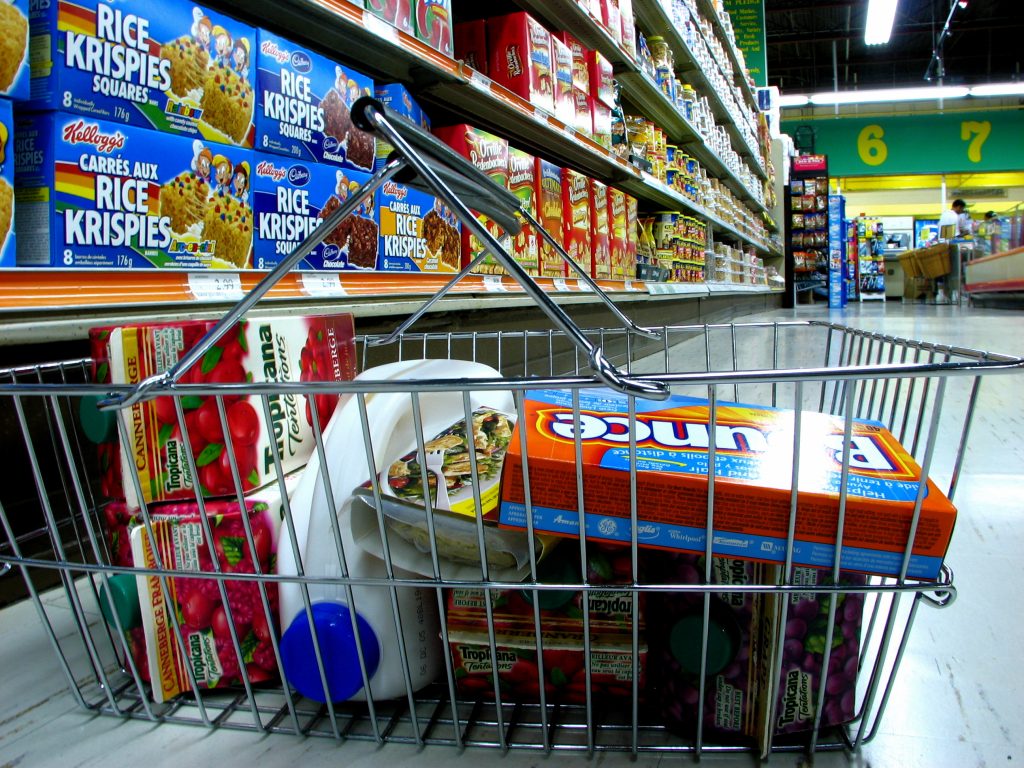 It's almost a new year. I don't know about you, but it always feels like a time of change to me. I'm not usually one to make New Year's resolutions because I often have goals that I'm working on. Still, after the rush of the holidays subsides it feels like a good time to evaluate my life and give attention to whatever is lacking. Sometimes this mindset equates to early spring cleaning or bigger life overhauls like vowing to save more money this year. Combine them, and what do you get? Coupons.
Yes, coupons. They're becoming easier to use and deal with in my opinion, so I struggle to think of a reason not to use them to save on groceries and household items. You don't necessarily have to clip, organize, and sort through paper coupons at the register anymore. If you've got a new savings goal for 2015 and will be cutting back on spending across several areas, electronic coupons are a smart and easy way to work toward that goal.
First Things First
Clean out that coupon drawer or folder you have. If you're already a couponer of the paper kind, many may be expiring on the last day of 2014. You might as well declutter and recycle those babies!
Go Digital
I've completely transitioned over to digital coupons, which means I don't cut from the newspaper or print coupons from home. I don't have to remember to grab my coupons before leaving home or waste my printer paper. Here's what I do:
My grocery store's website has a section called the "Savings Center". One subcategory is "Digital Coupons". I can see that there are currently 40 coupons available to clip to my grocery store card with one click. You do need to have a loyalty/rewards card for that store, but if you're trying to save money you should have one of those anyway for the store perks. When my store card is scanned at checkout, the coupons clipped to the card are automatically applied.
My grocery store is a locally owned store. I checked another local grocery store and a national chain grocery store; both offered digital coupons on their websites, so check yours if you aren't sure. The national chain grocery store had 202 coupons available online!
I do the same thing at Walgreens for household products and personal care items. From my computer or the Walgreens app on my phone I can browse coupons and clip them to my Walgreens Balance Rewards card. They'll be used automatically as long as my card is scanned at checkout.
My secondary source of grocery savings comes from SavingStar. SavingStar is a coupon program that partners with many retailers, so the coupons aren't store specific. I view them online and clip them to my store card, but it differs from the first in that the savings don't come off immediately. My SavingStar account collects the savings and allows me to cash out at $5. They offer a deal on a fresh vegetable every week (like 20% off butternut squash) and offer a free item each week (like one free box of instant pudding mix). You can also connect SavingStar to multiple store cards you use and only clip coupons from SavingStar versus going to each of the stores' websites individually.
With digital coupons and saving programs it's easier than ever to save money at the grocery store. Even in small increments the savings add up. While I don't normally track my coupon savings, SavingStar tracks the amount saved, and it's neat to see that number increase over time.
What are your New Year's resolutions (or do you even make them)? Do you have another preferred way to save money on groceries?
Photo courtesy of Matt MacGillivray.