Redesigning your bedroom can be fun! And you don't need to have a big budget when it comes to redesigning your bedroom. There are so many simple, but effective things you can do to give your bedroom a new lease of life. 
Below we have created a list of fun things that you can do when it comes to redesigning your bedroom on a budget.
Changing The Layout Of Your Bedroom
A simple, but effective one is to change the layout. A big part of a room feeling fresh, apart from an entirely new look, is an entirely new layout.
It is also, for the most part, a very cost-effective way to overall your bedroom. Doing it right won't cost you a penny unless you want a new rug or floor filler. 
With a little time and energy, you can give your space a whole new look by moving a few things around. But changing a layout may also mean getting rid of some accents and room accessories, or maybe moving certain pieces of furniture to another room.
Getting rid of cumbersome furniture pieces can help to open up the space and make it feel airy. Even just changing where the bed is located, and what wall it faces, can have a massive impact on how the room feels.
Add A Little Bit Of Color With A New Paint Job 
When it comes to doing a paint job you will need to consider what your new space is going to look like. 
Are you thinking of creating a moody accent wall that can give your bedroom space a rich culture? Or are you looking to recoat with the original colour to get rid of scrapes, chips, and blue tack prints?
But we don't have to stop at just the walls. Recoating your furniture, accents, and skirtings can help add flair to your bedroom. You may also want to consider sanding or re-varnishing the wooden pieces in your room for a more sleek feel.
Art! Art! Art!
Art is a wonderful way to express yourself through creativity. If you yourself are an artist, why not consider hanging your own art? If you are less artistically inclined, then why not look up some local artists? Or take a trip down to your local art gallery to find something that takes your fancy?
Hanging art is a great way to give your room some personality within your own personal tastes. Consider a gallery wall, so that you can continuously add to it. Or you can have certain art pieces in rotation so that every week or two you switch out between two or three pieces.
In this case, the wall is your canvas!
Upgrading Your Bedrooms Radiator
This falls into taking a look at those bedroom accents. Don't forget to give them attention, as they can elevate a room.
A popular type of radiator that has made waves recently (and not just heat waves) are vertical column radiators. They are normally cheap and affordable, which is always a bonus. These types of radiators also come with a wide ring of colours that will bring a little bit of character and life to your bedroom while keeping you warm during the winter months.
When getting a new vertical radiator for a bedroom, it's a good idea to get your measurements accurate and consider nearby plug sockets also. You can click here to find out more about Vertical Radiators.
In Conclusion
These are some of the many cost-effective ways that you can upgrade your bedroom on a budget. Some are more budget than others, but all are written with saving money in mind.
Hopefully, you have found these tips useful, and we wish you all the best when it comes to redesigning your bedroom!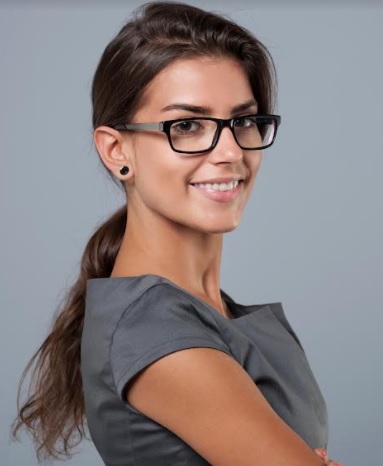 Susan Paige is an account owned by District Media used for placing articles which are not authored by part of our regular writing team.  Susan Paige is representative of the virtues of WordPress publishing on the internet: confidence, quality, speed and commerce.