Mental health is a major issue that we all struggle with at times. In fact, money issues are reportedly the greatest source of stress for Americans. Furthermore, how we cope with stress and anxiety affects our physical and psychological well-being. Getting a handle on your finances is an excellent place to begin on the path to a healthier lifestyle. Taking control of your finances is the first step towards reaping the mental health benefits of saving money and securing your financial future.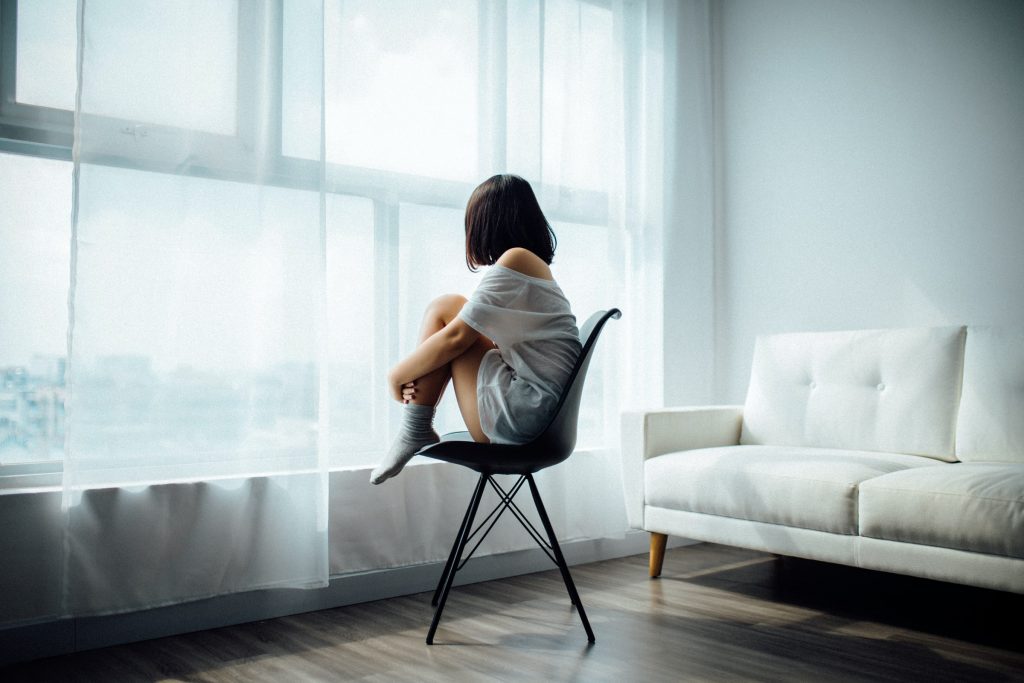 Money can be a very sensitive topic for some people. Many of us have made poor decisions or have some regrets concerning  financial matters. Unfortunately, we can't undo the past even if we recognize where things went off the rails. However, we can begin making positive changes once you face the problem head on. If you are uncertain where to begin, sit down and start with assessing your current situation. From there, you can make a plan and set goals for saving money.
Identify the Problem
The most difficult step towards change is the first one. It is extremely uncomfortable to look at your finances under a microscope, especially if you have marks in your credit history. However, taking a hard look at past failures is crucial to identifying your greatest financial problems. Instead of beating yourself up for your mistakes, try to pick out negative patterns or behaviors. If you can identify what the problem is, it is much easier to make positive changes. Correcting these issues that work against you will greatly impact your success in reaching your financial goals.
Create a Budget for Saving Money
The most common obstacles in saving money are debt and bad spending habits. This is where a monthly budget becomes extremely useful. Yes, it can be tedious and time-consuming. But, creating and sticking to a budget are necessary for saving money.
When you see where you excess money goes each month and track your spending, you can redirect it into your savings account instead. Not only will this relieve financial stress, but watching your savings grow can actually motivate you to stick with it.
Set Future Goals
The primary goal, of course, is to save money. Although, this does not just happen over night. It requires a solid plan and setting goals for your future. Whether this involves retirement, investing, or getting out of debt, you should have clear and specific goals and a step-by-step plan to get there. Knowing the path immediately ahead makes it easier to stay the course. However, if you feel unsure it never hurts to contact a profession to assist with your financial planning.
5 Mental Health Benefits of Saving Money
Gaining control of your finances is not only beneficial for you financial health, but also your mental health as well. Once you start making positive lifestyle changes, it will also greatly improve your psychological well-being. Here are five mental health benefits of saving money you may not have considered.
1. It Reduces Anxiety and Stress.
Anxiety and stress are two mental health issues everyone deals with, especially when it comes to personal finances. They can wage war on your body and mental health. Both have been linked to cardiovascular problems, strokes, fatigue, insomnia, and depression, just to name a few. However, saving money can greatly reduce your anxiety about your circumstances. Having money in the bank gives you a sense of security and has been proven to make people more optimistic about the future.
2. It Gives You Greater Financial Freedom.
Speaking of security, another one of the health benefits of saving money is a greater sense of freedom. Saving money and living on a monthly budget helps you eliminate debt and builds a cushion when unexpected expenses arise.
It also allows you to plan further ahead if you are not living paycheck to paycheck. You have the ability to make decisions about your career, life, and relationships without financial factors limiting your options. There is no feeling of entrapment or helplessness due to money when you are financially independent.
3. You Will Gain Peace of Mind.
Along with great financial freedom comes peace of mind. You can sleep easier at night if you know that you have covered all your bills and basic necessities. There is no fear of being evicted, having your utilities cut, or being unable to afford the things you need. Building an emergency fund will also protect your savings and assist you with your long-term goals. Learning how to save money also helps you plan for your future, giving you even more peace of mind in your retirement years.
4. You Learn Greater Self-Discipline.
One of the most important lessons we can learn from saving money is greater self-discipline. It can be a challenge to teach yourself impulse control when everything is just a click away. However, you have to learn how to say no if you want to boost your savings account. Enforcing self-discipline and hard rules for spending form good habits. Furthermore, it sets a strong example for your family. Saving money is a valuable skill you can pass on to your kids. Self-control is also a skill that transfers into all areas of your life.
5. You Show More Compassion and Generosity.
When you adopt an optimistic outlook, it makes you a more a more generous, compassionate person. Knowing what it is like to struggle also lets you become more empathetic to others' hardships. It is also easier to lend a helping hand knowing all your needs are met as well. What's more is that there are also health benefits associated with this positive perspective. The Cleveland Clinic shows that helping people has physical and mental health benefits like lower blood pressure, higher self- esteem and a longer life expectancy.
Coping with Mental Health
Financial struggles and money troubles create a plethora of mental health issues. Whether you are drowning in debt or clueless where to begin, it is important to stay grounded. However, if you feel paralyzed and need advice, seek help from a mental health professional. This could mean a financial advisor to give you perspective or a counselor to help you manage your mental health. Gaining control of your finances puts you closer to your goals and has many mental health benefits of saving money.
Read More