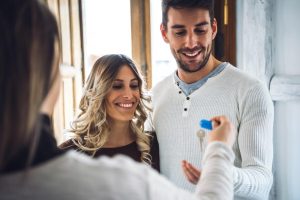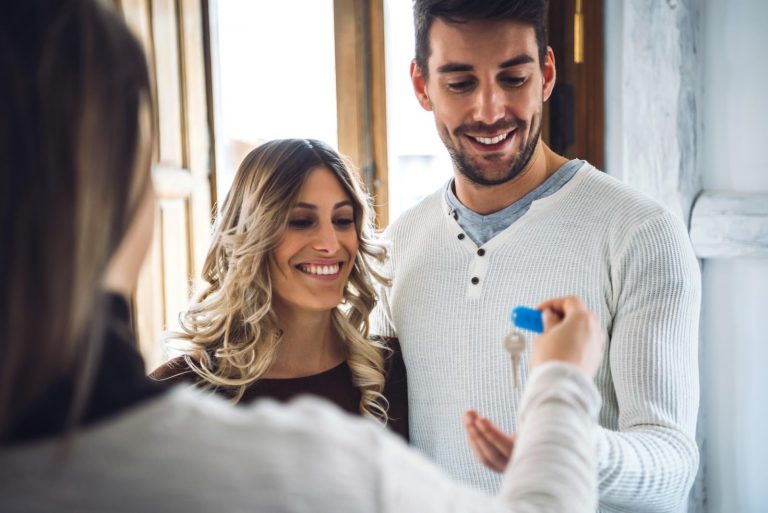 Thirty-two percent of adults in the U.S. plan to buy a home within the next five years. Are you part of this group?
If you've been considering buying a home, you've probably spent a significant amount of time looking at your bank account and trying to figure out how you're going to afford to live somewhere other than a van down by the river.
Don't panic just yet. There are lots of strategies you can use to make a home more affordable.
Read on to learn how to save money when buying a house.
Factors That Influence Home Price
Before we get into the money-saving strategies you ought to be using, it's important to understand all the factors that go into determining the price of a home. This is especially helpful for first-time homebuyers.
The following are some of the factors have the biggest influence over the amount of money you'll pay for your house:
Supply and demand
Interest rates
Economic growth
Location
Room for growth
Features like second bathrooms
Parking accessibility
Recent renovations
If you've been looking at two houses that seem pretty similar but have very different price tags, some of these factors might have an impact on the price differences.
How to Save Money When Buying a House
There are a lot of factors associated with the price of a home that you can't control. At the same time, though, there are still lots of ways that you can save money when you start shopping for a house.
Listed below are some of the best ways you can simplify the home buying process and avoid draining your bank account:
Hire the Right Real Estate Agent
A good real estate agent is a must if you're trying to save money while buying a house. Look for a real estate agent who has a lot of experience selling houses in your desired area.
They'll be able to help you find houses in your price range that meet your needs. They'll be able to help you through the negotiation process to get you an even better price, too.
Get Quotes From Multiple Lenders
It's a good idea to get mortgage loan quotes from several different lenders before you choose to work with one.
This will help you ensure you're getting the best interest rates and loan terms possible.
You can also use the information from one lender as a bargaining chip to help you get lower rates and fees from another.
Save Up for the Down payment
If you've been renting for a long time and are ready to own your own home, you might be tempted to dive in and accept the first loan offer for which you qualify.
It's worth it to bide your time and save up as much as you can for a down payment, though.
Ideally, you'll save up at least 20 percent for the down payment. Remember, the more you spend up front on the house, the less you'll have to pay in interest later on.
If you pay a 20 percent down payment, you'll also be able to forgo private mortgage insurance. This, in turn, helps to lower your monthly mortgage payments by a significant amount.
Raise Your Credit Score
The higher your credit score is, the easier it will be for you to find mortgage loans with lower interest rates and fees.
While you're working on saving up for the down payment on your house, it's a good idea to also work on raising your credit score.
Get a copy of your credit report and find out where you stand right now. Then, take steps to pay down your debt and increase your score.
Consider a Fixer-Upper
If you have some handyman (or woman) skills and don't mind putting some elbow grease into your house, purchasing a fixer-upper is a great option for saving money on a house.
Before you take this step, make sure you have a thorough understanding of what is wrong with the house.
That way, you'll be able to do the math and figure out whether it's worth it for you to purchase it and handle the renovations yourself.
Shop During the Winter
Fewer people want to purchase homes and move during the winter. As a result, houses that do go on the market at this time tend to sell for less than houses sold during the spring and summer.
If you want to save money and don't mind schlepping through the snow to look at houses, buying during the winter is a great way to reduce the cost of your house.
Buy Cheaper Insurance
Do plenty fo comparison before you choose a homeowner's insurance policy, too.
Make sure you're getting the lowest rates possible (while still making sure you have adequate coverage, of course). This will help to save you money on your premiums.
You can shop here or check out an insurance comparison website to figure out which provider will give you the best prices.
Pay Attention During the Inspection
A lot of home buyers make the mistake of tuning out during the home inspection. Sure, it's kind of a boring process.
You need to pay attention, though, so that you know exactly what (if anything) is wrong with the house.
This will help you to negotiate a better price and ensure any costly repairs get taken care of by the seller before you move in.
Save Money on Your Dream House Today
Buying and moving into a home of your own can certainly be an expensive process. The good news, though, is that you now know how to save money when buying a house.
Keep these tips in mind as you begin searching for your home and you'll have a much easier time finding one that meets your needs and fits your budget.
Do you want to learn more money saving and money management tips? If so, check out the money section of our site today.
No matter what your specific financial goals are, we've got resources to help you accomplish them.