If starting from scratch is a hassle for you, and you don't want to be an employee forever, then buying a franchise is an option.
Some people want to invest their hard-earned money so that they can grow over time. However, there are too many options in the market, and some scammers also found their way to hardworking people.
To be on the safe side, franchise ownership is an excellent option for people who want to see growth on their investments and who wanted to make sure that they are dealing with legitimate companies.
What is a Franchise?
Franchisees pay an amount and an ongoing royalty to the franchisor. If you are the one who is trying to purchase a business model, you are the franchisee. You are buying the existing business from a franchisor.
What you get from paying the initial fee and the royalties is that you get the right to use the trademark for the business, how the system works, secret recipes, products, machines, training employees, and a lot more.
An advantage that you can get is that the business that you are trying to buy is already well-known and famous. The name alone will attract flocks of customers on opening day. Another advantage is that there's already a system that is working.
All you need is to get ongoing support from the franchisor, and you are good to go. You don't need to make trial and error and experience mistakes when running a business.
What Reputable Franchisors Can Do For You
Most trusted and branded franchisors will research your market. The tables and data are already done for you. They will be able to see if there are demands for the products or services that you are offering. They will also provide you a clearer picture of the competition and the current problems that you will have to face.
Finally, another advantage is that you will not find the only one who markets your business. One of the many benefits of getting a franchise is that others will sell their products in several locations. You have lots of sources when it comes to materials, supplies, lease terms, and advertising.
Steps in Buying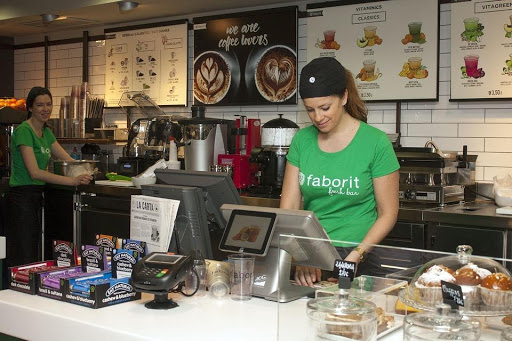 Do Research
It is essential to know that there are lots of franchises for sale out there. You can visit sites such as Let's Franchise to know your options. But don't be carried away in purchasing one because it is the trend. You should consider your interests, time, skills, and previous experience before you decide on buying a brand.
The franchisor will also look at your credit score, net worth, outside income, management experience, and a lot of other factors. Their names are going to be on the line, so one of their stores must go to someone competent and trustworthy.
Contact For Initial Applications
When you have narrow down your options for possible franchises that you might purchase, you need to fill out several application forms and questionnaires. These papers help a franchisor to screen potential applicants.
Filling up the forms completely and accurately will increase your chances. You may want to set up a meeting when you have met the requirements so that you can obtain a franchise disclosure document or FDD.
FDD is a document that outlines all your responsibilities as a new owner of a brand. The paper also includes the rules and regulations, terms, fees, and a lot of others that you need to follow. The information about legal and financial history is also included, so you might want to check them out.
Attend Discovery Day
When you get the disclosure agreement, you will be allowed to meet a team or board members during discovery day. This meeting typically happens at the head office. In this stage, you'll get to know more about the company better.
For many franchisees, this is a great time to learn whether the culture fits into their personalities. This is the best time to gauge whether a company is disorganized if there are personality misfits, and hard-selling is a trend.
Another thing that a franchisee can learn is the growth plan of the brand. A company that plans on expansion will have better sales and attract large crowds of customers in the future.
Review Agreements Carefully
When you decide to sign a formal contract because you like the company and the people whom you will be working with, then it might be time to see a lawyer. Most contracts will award you legal rights and open a store under a brand's name.
Anything that is said verbally should be put on paper. This is because legal support is included. If there are different rules about prices, suppliers, ownership, royalty fees, staff hiring, and other necessary support, they should be indicated clearly on the contract.
Most discrepancies occur when there are promises made verbally, but they were not written on paper. You should clarify any guarantees as well as get a qualified lawyer during contract signing so that you won't encounter any problems later.
Right Financing is the Key
When you have finished signing everything up, the next is to obtain financing. If you have cash on hand, then you are good to go, But if you need other entities to cover the costs, you may want to seek help with banks and other private lenders.
Most of the time, people purchase franchises because they have big data that tell them that the company will grow over the years. It is essential to have solid business plans in place that include revenues, operating expenses, royalty fees, and other costs related to the franchise.
There are rollovers for business startups and SBA loans that can grant you money to support your business. When you obtain financing, expect that they may want to get a percentage of the sales if you are not yet paid with the loan. You can contact several lenders in your area and ask them about the requirements and other things for more information.