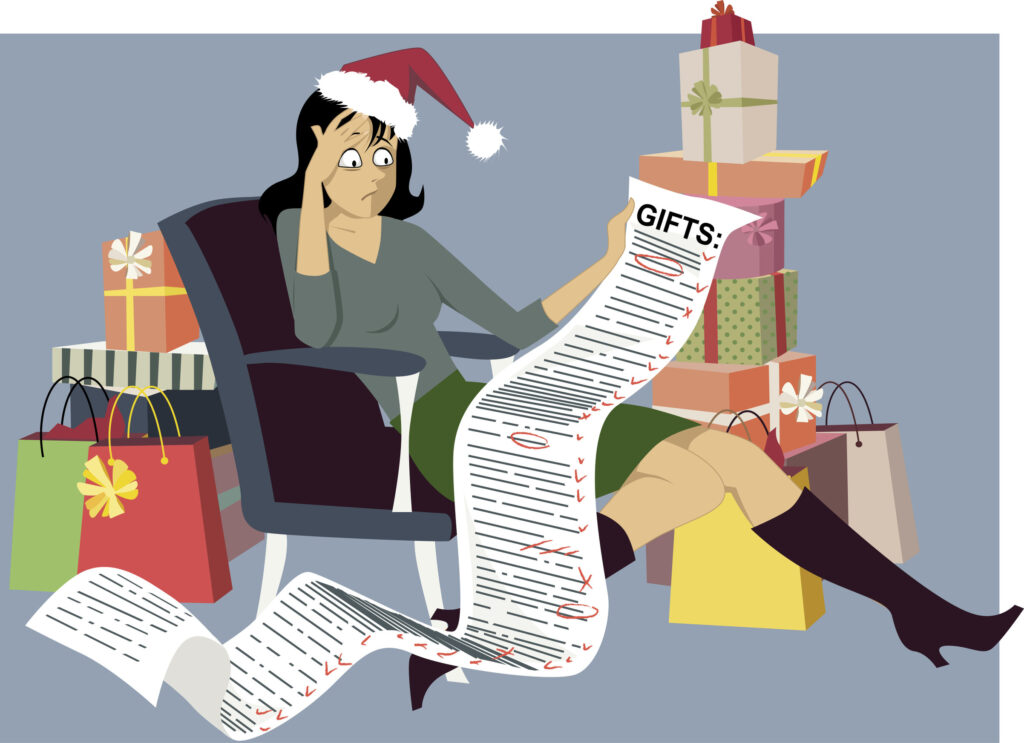 With the rising inflation and cost of basic goods, everyone is looking for ways to reduce their spending. Of course, I stick to a budget and save my large purchases for holiday sales events. It has always been difficult for me to spend money, but I feel that finding a good deal makes the financial blow easier to take. However, after looking at my credit card statements, I'm beginning to wonder how much I really saved. So, I looked at my bottom line and did the math to answer if shopping holiday sales can save you money.
Crunching the Numbers on Holiday Spending
After I pay my bills, fund my investment accounts, and top off my emergency funds, I set aside a small amount for personal spending. This money usually goes towards entertainment costs, eating out, gifts, or smaller purchases I want, but really don't need. While I have been more frugal in the past, my current budget gives me about $500 a month for these expenses.
However, I increase my budget during the holiday months since I have a large extended family. To counteract the spending spike, I always look for deals and comparison shop for the lowest price. This year, I found some huge discounts on big-ticket items. So, I thought I was on target with my budget.
While I expected to see a slight increase, I wasn't prepared for my first statement after the holidays. Although I'm tight with my spending, I had tripled my holiday budget!
But Aren't Holiday Sales Supposed to Save You Money??
I couldn't believe it. There was no way I could have blown my budget by 300%. So, I sat down with my statements and reviewed my accounts, one by one. To evaluate my spending, I usually print out my statements and categorize my spending. Each type of expense gets a highlighter color – green for living expenses, blue for business expenses, pink for emergencies, and yellow for personal purchases.
Naturally, my personal spending became more frequent during the Black Friday, MLK Day, and President's Day sales events. The week around these holidays were blocks of yellow in my tally sheet. I was immediately disappointed with myself after working so hard to get out of debt. And, I was beginning to wonder if my spending habits needed to be reined in again.
After walking away for the evening, I mulled over the situation the next day. I had even contemplated returning some of the items. Realizing that I was probably being too hard on myself, I decided to take a closer look at those receipts.
In the line-item details, I found the answer to my problem. Although I had been spending more money, it wasn't all for personal purchases. Several of the charges to my credit card were for business and emergency expenses. Not only did I have to replace my laptop this year, but I also has to purchase building supplies to make some necessary repairs around our house. Taking this into account, that drastically changed the overview of my holiday spending.
Can Shopping Holiday Sales Save You Money?
The short answer…yes. Shopping around for the best holiday sales can save you money. I saved $250 on my laptop, and my husband saved over $1000 in tools and building supplies. If you can control your spending, buying around the holidays is a good strategy to save money.
However, it shouldn't be used as an excuse to spend beyond what you can afford. Even with the adjustments, I had still gone over budget by about $50. Although it isn't the end of the world, it still highlighted some areas for improvement.
1. Make a list, check it twice.
My biggest mistake was buying more than I needed to. Although I had made a list, I bought additional items that I thought everyone would enjoy. It's hard for me to resist buying things that have a great price, especially if it's just $5 here or $10 there. However, the little stocking stuffers cost me an additional $100 this year. Next year, you can be certain that not only will I make my list, but I'll check it twice to make sure I don't blow my budget.
2. Use some self-discipline.
Another issue that came to light was my online spending. Although I am still earning more than I spend each month, I have a habit of splurging when I'm stressed. When I'm dealing with unusually high levels of stress and anxiety, I suffer from insomnia. During these nights that I'm up late, I'll scroll through marketplaces and browse my favorite sites. Even though I'm not an impulse shopper, I will eventually find something I like.
In addition to better sleeping habits and meditation, I'm enforcing other forms of self-discipline to reduce my spending. For the next few months, I am only using my accounts for living expenses and emergencies. Plus, I no longer keep my phone next to the bed and have deleted many retailers' apps from my phone. This has eliminated one of the major issues of my habitual browsing. The less exposure I have, the less I spend.
3. Find other ways to adjust your budget.
Finally, the other way I correct my spending is by adjusting my budget to make sure I don't dip into the red. For example, since I overspent for Christmas, we opted out of a few events and dinners out. Instead, we either had friends over for free activities or cooked at home. We didn't deny ourselves anything we needed. Rather, we found ways to eliminate how much we spent and found cheaper ways to do the things we enjoy.
The bottom line is that no matter how much you think you are in control of your finances, we are only human. It's important to learn from our mistakes, correct them, and find ways to improve going forward.
Read More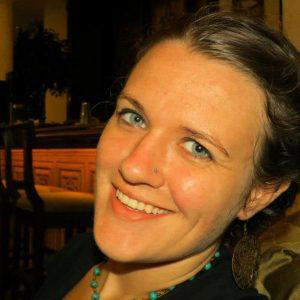 Jenny Smedra is an avid world traveler, ESL teacher, former archaeologist, and freelance writer. Choosing a life abroad had strengthened her commitment to finding ways to bring people together across language and cultural barriers. While most of her time is dedicated to working with children, she also enjoys good friends, good food, and new adventures.