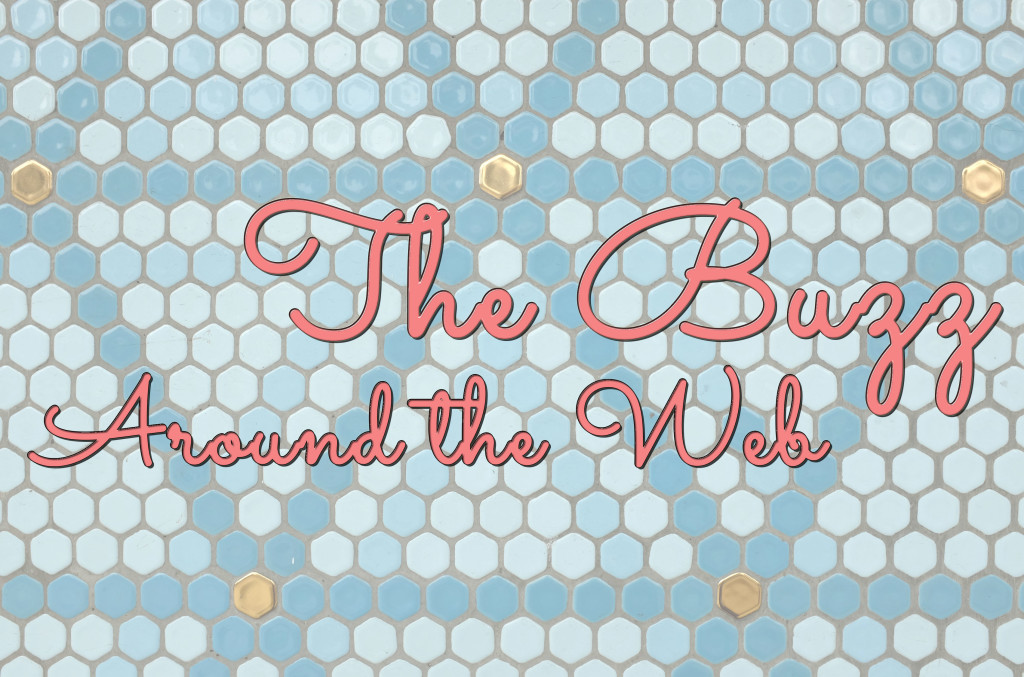 I like to think of myself as a lifelong learner.  I value education and curiosity.  There are many skills I'd like to develop and areas of my life I'd like to improve.  There are a million more experiences I'd like to have.  I am content with my life, but I'm not satisfied, if that makes sense.  I don't want to be stagnant or unchanging.  I think there is always room for improvement.  Why the little philosophical dive?  This sixth issue of The Buzz Around the Web marks six weeks that I've been blogging here.  I've realized how neat the blogging community is even though I'm new to it.  It's incredibly cool that I can draw inspiration from such a vast group of people with various expertise and life experience.  I'm learning new things every day by reading informative and articulate blog posts.  The way I handle our finances is evolving, I'm being inspired in the kitchen, I'm finding motivation to face challenges, and I'm trying new things.  So, here are just some of the great things I discovered this week.
My Favorite Foodie Posts
I stumbled across a cool new offer from The Kitchn.  They are leading a twenty day cooking school from October 6-October 31.  Sign up for free with your email address and receive daily lessons and homework assignments to improve everything from knife skills to braising.  I'll be participating!  Who's with me?!
Aside from that opportunity, I'm drooling over the photos of bang bang shrimp with napa cabbage slaw from Jessica at How Sweet It Is.  As soon as I find shrimp for a good price, this recipe WILL be on my menu.
My Favorite Life Advice Post
Internet security isn't the most glamorous of topics, but it's a pretty important one!  A Complete Waste of Makeup gave a good rundown of ways to protect your accounts and financial information online.  Being proactive will hopefully keep you from experiencing the headache of a stolen identity and fraudulent charges in the future.
My Favorite Travel Post
I always think of summer being the time to travel and vacation, but fall is an even better time for some locations.  I'm yearning for a trip this season now that I've been tempted by this Harper's Bazaar list.  The glorious places here are in the United States, too, which makes them a little more realistic to dream about right now.
What are your favorite blogs to read (broad category or specific ones)?  Are there any areas of your life that you're working on?
Photo courtesy of Jnzl.