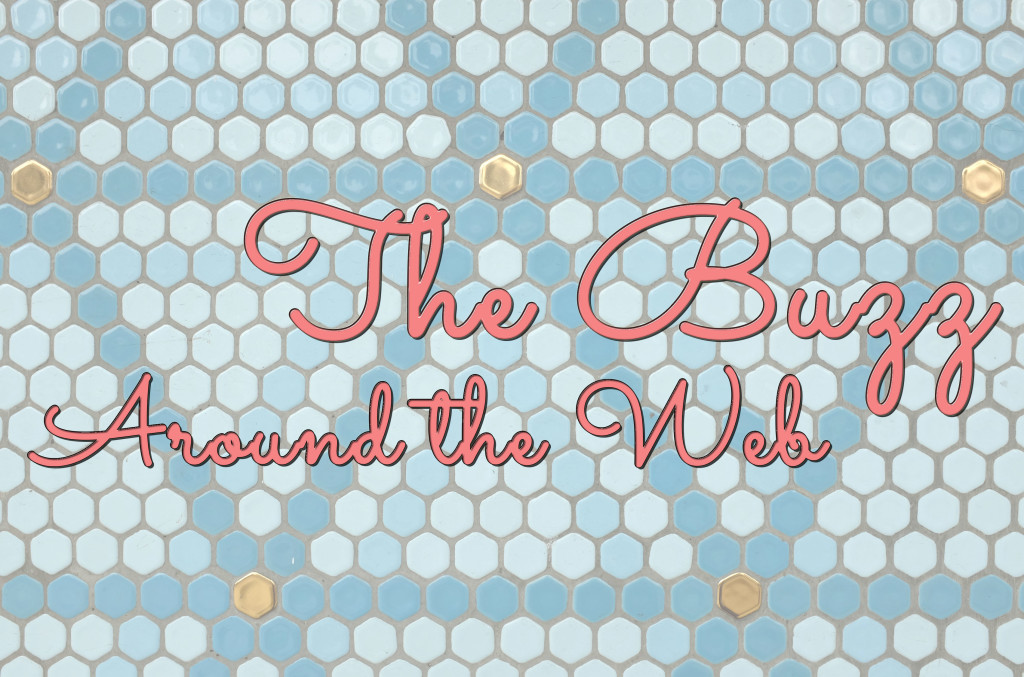 Happy Friday, and welcome to another edition of the buzz! My exciting news this week is that I'll soon be starting a great job with the Mount Sinai Health System! I'm incredibly excited and relieved my stressful job hunting days have come to a close. I know it's going to be a wonderful opportunity, and I just can't express how happy I am to be starting my career after several years of feeling "temporary" while living abroad. I loved the experience, but we always knew it wasn't permanent, which made it hard to not wonder what was next. Well, next is finally here!
With my big announcement out of the way, here's the rest of what I wanted to share with you this week:
My Favorite Foodie Post
I hate to admit this, but my thumb is the opposite of whatever green is. I couldn't grow tomatoes, bell peppers, and herbs in Grenada and I can't grow herbs in New York. I don't know if I'm really to blame or if I can go on believing the intense Caribbean sun or lack of sun in my current kitchen window are the culprits. The majority of my grocery lists are vegetables, so I'd love nothing more than to successfully grow my own veggies at least part of the year. I thought this Gardening for Beginners post on The Frugal Farmer was a good read, and I hope to use these pointers in the near future.
My Favorite Life Advice Post
There's a new tool for protecting your personal information from these ridiculous data breaches that keep happening. I hate that I feel like it's only a matter of time before my personal data is leaked. DC at Young Adult Money tested Credit Lock, a new subscription based tool from TransUnion. When you have Credit Lock turned on, no one can open new lines of credit in your name. The idea is that you'd leave Credit Lock turned on at all times unless you plan on opening a new account. It's a brilliant idea, but it's a shame consumers have to pay to protect their private information.
My Favorite Travel Post
One of my absolute favorite places I have ever been is Istanbul, Turkey (right up there with Florence, Italy). I loved the Middle Eastern influence that unquestionably made me feel like I was in a new world mixed with the modern flavor of European life. Georgette's post really spoke to me because it's clear she feels the same way about both cities. Exploring Istanbul by Neighborhood is a thorough review for anyone even remotely considering a trip to this glorious city on the water. And believe me, you should be considering a trip to Istanbul (not Constantinople).
Do you have anything great to share from this week? How are your gardening skills?
Photo courtesy of Jnzl.