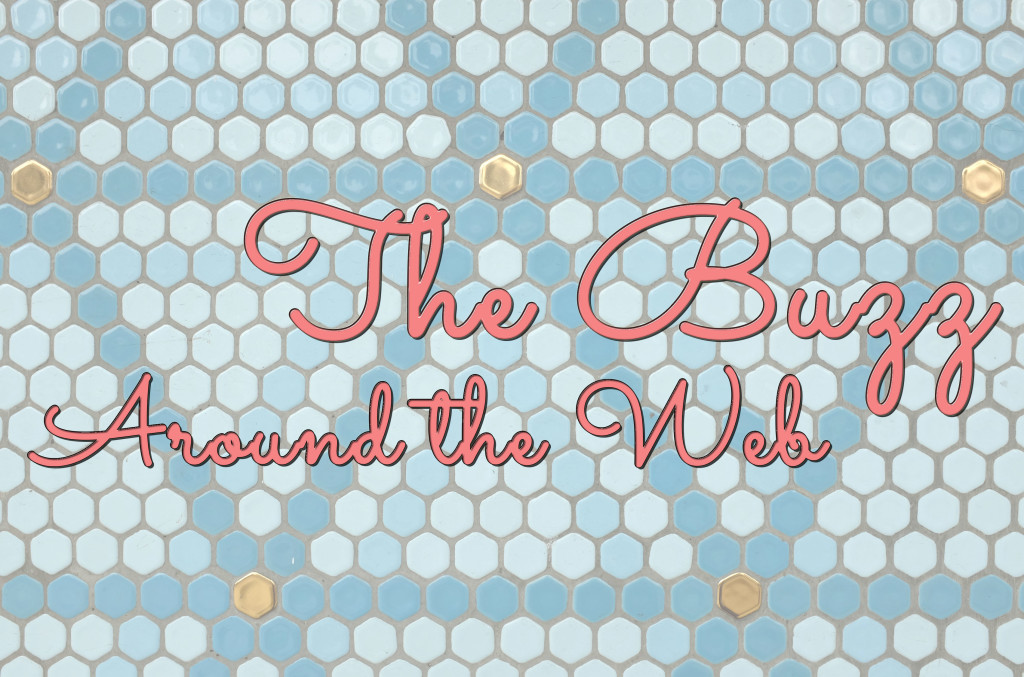 Happy Friday, everyone! And welcome to this week's buzz! I hope you had as good of a week as I did. I saw The Tonight Show with Jimmy Fallon taped on Tuesday. It was hilarious and so much fun! Chris Hemsworth, People's Sexiest Man Alive 2014, was the main guest, and their water war did not disappoint. While my face wasn't on TV, I did see the back of my head in the audience. In a way I made my national TV debut this week.
My Favorite Foodie Post
While there are probably millions of chicken recipes out there, I'm excited about this one-pot chicken in milk find. What's not to love about an inexpensive, delicious, and easy meal that gives you leftovers? That's right, nothing! My only reservation is the butter, but I'll work on that. A whole chicken is cheaper than buying chicken breasts at my grocery store, and the rest of the ingredients are in my house at any given time. I'm excited to try this recipe next week.
My Favorite Life Advice Post
Ready for some unconventional wisdom? Talk about important stuff in the car. As Emma points out, difficult conversations become a little easier when eyes stay on the road and you're forced into a small space. She has an interesting perspective definitely worth a read.
My Favorite Travel Post
Have you seen the movie Under the Tuscan Sun? If not, it's heartwarming and inspirational, so watch it this weekend. An American woman packs up her life and starts over in Italy. She dedicates her time to renovating an old house, which is really happening in the south of France right now. An Australian family is restoring a historic chateau, slowly uncovering its beauty and untold stories. They're blogging about the process and documenting it with beautiful photos. You history buffs and Francophiles will really love the project.
What was the highlight of your week?
Photo courtesy of Jnzl.