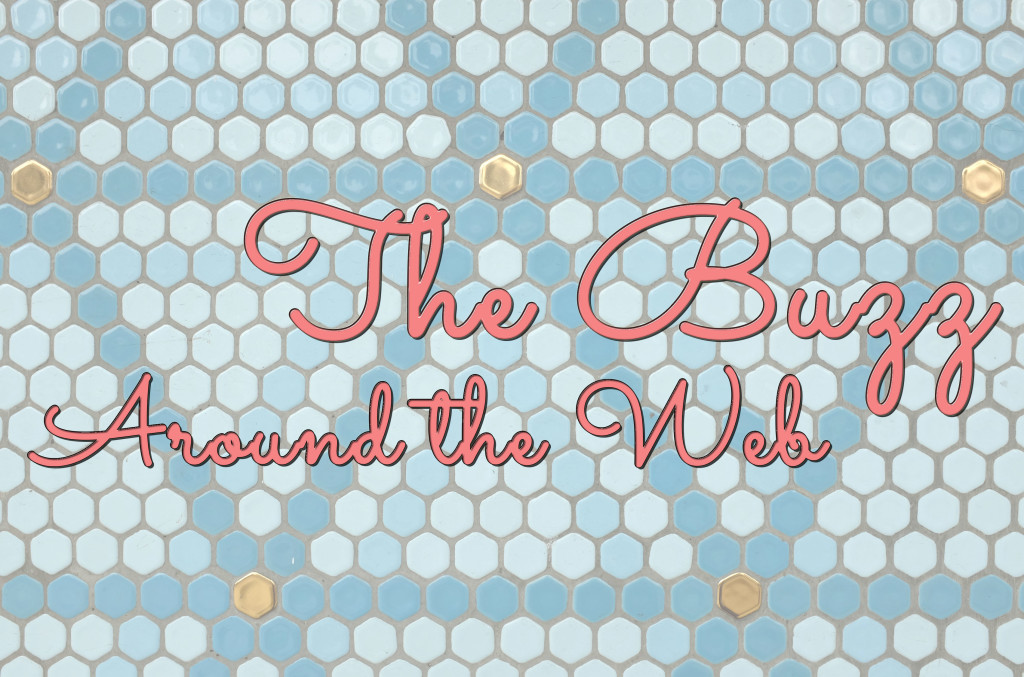 My furry child had his moment of Internet fame this week. It was so fun to read comments and hear reactions to his interview. I'm slowly working on turning everyone into a cat person. If you missed my dapper gentleman, be sure to read Frugal Hound's comical interview.
Check out Canadian Budget Binder tomorrow for a Budget and the Bees shout out in Mr. CBB's Making a Difference segment!
But I think the highlight of my week was seeing It's Only a Play, a Broadway comedy with a phenomenal cast. I'd wanted to see it since it opened this fall, and I'm so glad I finally did. The jokes were clever and the actors were a joy to watch. There's just something about seeing a star in person after you've seen them on TV and in movies. I went for Stockard Channing (the First Lady of The West Wing to me), but also couldn't wait to see Rupert Grint (Ron Weasley!), Nathan Lane, Matthew Broderick, and Megan Mullally (who I remember well from Will and Grace). We stuck around after the show and had the Playbill signed by Megan Mullally. Have I mentioned lately that I love New York? It was a great show!
My Favorite Foodie Posts
In honor of my birthday this week I thought I'd do a roundup of one of life's greatest gifts: chocolate. Not many days go by that I don't have just a bite of chocolate, and the darker the better.
No-Bake German Chocolate Cookie Bars from Vitamin Sunshine
Layered Mocha Cheesecake from Taste of Home
Chocolate Peppermints from She Wears Many Hats
Gooey Pumpkin Spice Latte Chocolate Pudding Cake from Oh She Glows
Insane Cast Iron Skillet Salted Caramel Brownies from Shrinking Kitchen
Frozen Hot Chocolate from Chocolate Covered Katie
Dark Chocolate Salted Caramel Oreo Pie from Kevin & Amanda
Chocolate Chunk Cookie Dough Frozen Yogurt from Tasty Kitchen
Andes Mint Cookies from Six Sisters' Stuff
My Favorite Life Advice Post
I go through periods of feeling stressed about my finances and then there are other times when I feel at peace with it all. It comes in waves I guess. For anyone else who feels the weight of their financial situation, I found the advice from My Alternate Life about dealing with money stress to be insightful.
My Favorite Travel Post
You know those great Lonely Planet travel guides?  The same folks put together a list of the top 10 places to visit in the U.S. in 2015. The destinations are surprising, but I think that's a good thing. We all know about the great things in New York, D.C., San Francisco, Seattle… This list is definitely different. They're even giving away free digital copies of the #1 destination's travel guide.
What was the best part of your week?
Photo courtesy of Jnzl.