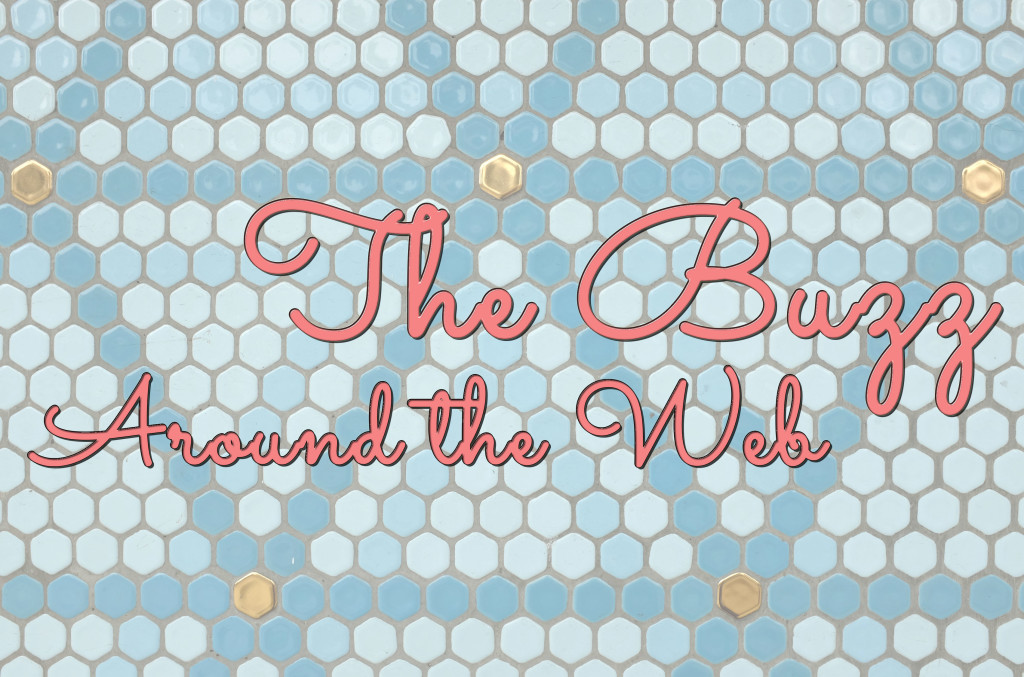 Hi everyone! Another week has flown by. Can you believe it? We've had another bout of sleep deprivation over here. I'm sure everyone is tired of hearing about it, haha. Basically, my kids have been sick. It's always something with these two! Needless to say, hubs and I have been walking around like zombies. I think they are finally coming out of it, but it's been many nights of me rocking babies at night, falling asleep on the sofa with one of them in the bouncer, etc. etc. etc.
Parenting is hard work. I was so tired from these kids being sick that last night I fell asleep at 7 pm. I was up from 12-2 with my daughter, and then I slept from 2-6. I'm calling that a huge win. Thanks to the hubs for letting me fall asleep at 7 while he cleaned the entire house, folded all the clothes, washed all the bottles, and made formula for today. I don't know what I would do without that man. I really don't.
Anyway, enough about my thankfulness. Here are some of my favorite posts from this week:
My Favorite Foodie Post
Lindsay from The Lean Green Bean is back again with her Elf 4 Health challenge. The premise is that the holidays are usually a time when people make poor food decisions. Through the challenge (the sign up deadline is today) people can buddy up and get their own Elf who e-mails them recipes and support for making it through the holiday season without making poor decisions.
My Favorite Life Advice Posts
Brian's recent post about asking for help really hit home for me. I went a really long time without asking for help with my business. Just in the last few months, I've hired three VA's. In the past, I always wanted to do everything myself, and it was my own stubbornness that caused a lot of my stress. I also didn't want to affect my bottom line. However, now I'm happy to pay almost $700 like I did last month for the three people who help me with my business. They make my life a lot easier. Like, A LOT easier. If I could hire them all full time, I would. Take the steps you need to get the help you deserve today.
Oh, and our very own Natalie was quoted in an article on GoGirlFinance about marriage and money. Go check it out.
My Favorite Travel Post
My friends Holly and Greg just returned from Paris and London. It sounds lame, but I've been looking forward to hearing about this trip ever since she told me she was going! Sometimes you just have to live through people lol. The best part is that those two are masters at scoring credit card points. So, they went to London and Paris for over a week and only spent $900 on food, travel, gifts, and their flight. Pretty awesome if you ask me. 🙂
What are you most thankful for?

Photo courtesy of Jnzl.