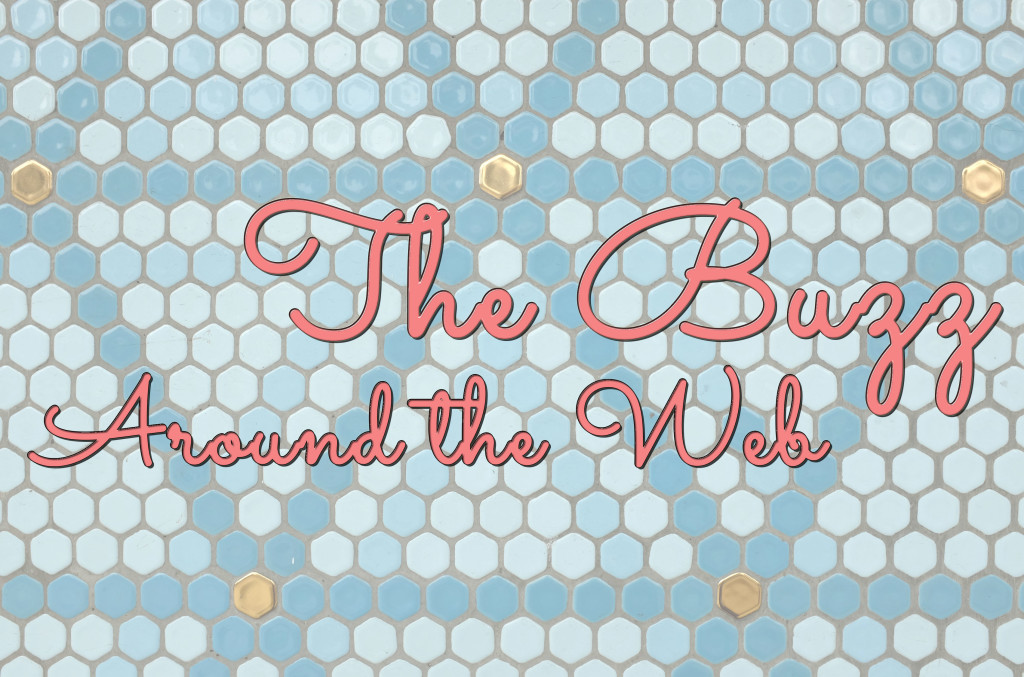 Two weekends ago I volunteered at the New York City marathon. It was a really great experience and something I was glad to be a part of. It's a huge event that takes an unfathomable level of coordination to pull off. Many volunteers seemed to be a part of the running community in some way, so I was a little out of place, but volunteering made me feel more connected to my new home. For the first time ever I actually gave directions to people instead of being the one to ask. That was a turning point. It was incredible the way the marathon brought the city together in unity and pride. If you're looking to make more connections in your area, look for volunteer opportunities to meet others and give back. 'Tis the season!
My Favorite Foodie Post
I was excited when I found a different way to remove the seeds from a pomegranate this week. I was actually motivated to purchase one just so I could try this water technique out. The violent spoon slapping Clotilde references in her post is the only way I've ever known to extract the seeds, but the ease the linked video shows is not always my experience. What really sucks is when you get to slapping with that wooden spoon and catch a finger or other part of your hand. Not fun.
I've decided that whatever frustrates you most should determine your method. If you hate splashing pomegranate juice around, your arm gets tired, and your hand hurts from the occasional thwap of a wooden spoon, then go with the water method. If you hate wasting a drop or seed of your worth-its-weight-in-gold pomegranate or don't have the patience for pulling arils from membrane in small groups, go with the spoon method.
My Favorite Life Advice Posts
Debt Roundup posted an article this week called How Gratitude Breeds Success. Laurie explained that gratitude expands your thinking and makes you adopt a positive attitude. It is encouraging for both yourself and others, and with encouragement comes improved self-esteem. It was very well written, and I highly suggest you check it out. Sometimes I have to mindfully and consciously practice being grateful when I find myself getting down about something. The more you do it, though, the more natural it becomes. "Once this gratitude mindset becomes a habit, you'll likely find that success not only finds you, it chases after you."
Just for fun, you should check the serial numbers on any one dollar bills in your wallet. They could actually be worth more than $1.
My Favorite Travel Post
Norway holds a special place on my travel bucket list because I met a good friend in high school who was a foreign exchange student from Norway. I learned a lot about the country from her and would love nothing more than to see it for myself. We still keep in touch, so I think it's totally possible I'll finally visit her one day. In the meantime, I enjoyed Travelettes' post about exploring central Norway. It reminded me what a beautiful country awaits and that I have to figure out a way to get over there!
What makes you feel connected to a certain locale? When did a place start feeling like home?

Photo courtesy of Jnzl.