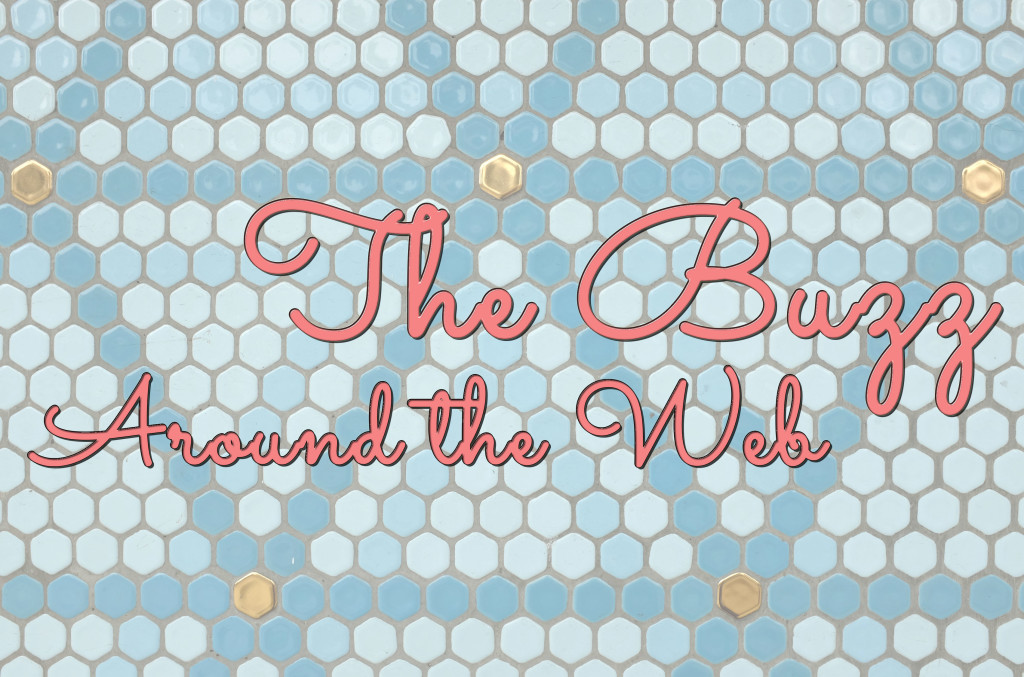 Thank you so much for all of your support this week. Natalie and I have received so many nice comments about our blog and especially our blog design. We worked for a long time to make it this way and so your positive words of encouragement mean so much to us.
The two of us are chugging right along this week with two posts published and this one makes three. Next week, we'll be blogging on Monday, Wednesday, and Friday again. I'm glad to have Natalie as my partner because she keeps me honest and consistent, something I really need when things get busy!
On a personal note, my twins just turned 5 months old, which is so hard to believe. One of them has started to eat real people food and it's just so crazy that they are growing so fast. I'm cherishing this time with them so much and never want them to grow up! Natalie recently moved to Brooklyn but I'll let her tell you all about her move in another post!
We're going to publish a post like this every Friday with our favorite buzz around the web. This is our way of supporting other bloggers. If you'd like us to read your post, please reach out to us by e-mailing us at bloggers[at]budgetandthebees[dot]com.
Without further ado…
My Favorite Foodie Post
Clotilde had a fun post for all you foodies out there on how to crack a walnut without a nutcracker. Bet you didn't think that was possible, did ya?
My Favorite Life Advice Post
Shannon at Financially Blonde gave amazing advice on how to deal with a number of trying money situations. I love that her advice is applicable to life and finances. In sum, keep trying and keep hustling!
My Favorite Travel Post
Holly shared a pretty scary story about a scam that Expedia is running. Holly is my go-to person for all budget travel posts so take note!
Lastly, We Give Our Congratulations To:
Our friend Grayson at DebtRoundup for being a very successful blogger after two years and our friend Debs who paid off another card and is on her way to financial freedom. Congrats guys!
Have a great weekend everyone!
Photo courtesy of Jnzl.