According to a survey of business owners conducted by the Census, the number of women-owned businesses increased by 27% during the years 2007 and 2012. Overall, private business growth during this period was only 3.3%. That's a lot of girl power. Unfortunately, this power hasn't translated into more business loans for women entrepreneurs. 
Read on to learn how today's changing times are affecting female-owned businesses. 
Impact Of COVID-19 On Women-Owned Businesses
COVID-19 has been an economic tsunami for the small business industry. The most impacted are women entrepreneurs whose businesses revolve around retail, food service, hospitality, and service establishments. Closure and stay-at-home orders caused unemployment among women to rise to 15.5 percent.
In response to the pandemic, the economic relief package was created. Its aim is to help the small business community stay alive. However, many women-owned establishments will need to pursue other forms of funding besides this relief to help keep their doors open.  
Why It's Harder For Women Entrepreneurs to Get Business Loans?
According to a study conducted by Biz2Credit, on average, 31% less small business loans were awarded to female entrepreneurs in 2018 than to males.  Moreover, the ability to access PPP funds is an excellent example of how women entrepreneurs are marginalized when it comes to securing small business loans.
Female business owners are also less likely to apply for credit. Their loan requests tend to be smaller and they receive more rejections than males do. Many women don't own property or assets, hence coming up with collateral for a loan is difficult. Females tend to borrow from family and friends, use personal savings, or rely on credit cards to start-up businesses.
Finding Business Loans For Women Entrepreneurs
There are financial products available to launch and grow your small business.
Traditional small business loans and lines of credit from banks

Small business administration 7(a) and microloans

Online loans
When researching loan options, keep in mind the following criteria:
What's needed to qualify (credit score, length in business, minimum revenue requirements)

How the loan funds can be used

Transparency of the application process

Speed of approval

Loan repayment terms

Maximum loan size available

APRs

Type of interest rate (fixed or variable)

Loan fees and prepayment penalties
When applying for a small business loan, you'll need a business plan and concise financial statements.
SBA Support For Women Entrepreneurs
The small business administration supports female entrepreneurs through a few initiatives.
Office of Women's Business Ownership (OWBO).

Working through local SBA district offices, OWBO helps female-owned businesses access capital. OWBO also provides counseling and business training to help you succeed in the business world

8(a) Business Development Program.

This is a special program to assist disadvantaged small businesses to compete in the marketplace. Its goal is that at least 5% of all federal contracting money be awarded to small and disadvantaged businesses every year. Participation in the program requires that you become an 8(a) certified business

Women-Owned Small Business (WOSB) Federal Contracting program

. The program helps female-owned businesses improve their ability to compete for federal contracts. To qualify you must meet the SBA definition for small business and be at least 51% owned/controlled by women (must be US citizens). These women must be in leadership positions, manage day-to-day operations, and be key players in long-term decision-making
Tory Burch Capital Program
The Tory Burch Capital program is a collaboration with Bank of America and the Tory Burch Foundation. The Program helps female entrepreneurs access affordable loans through CDFIs (Community Development Financial Institutions). CDFIs make up a network of private lenders that focuses on underrepresented business communities, including female-owned companies. The goal of the CDFI network is to stimulate economic development at the local level.
To qualify, you must demonstrate that your business is sustainable, your credit rating must be satisfactory, and you need to have been in business for at least two years.
The application process is currently on pause because of staff shortages due to COVID-19.
Microloans
Microloans are a good option if you need to cover smaller expenses, such as opening your business, expanding marketing efforts, or purchasing inventory. There are microloans specifically for startups while others require a business history.
The SBA offers microloans up to $50,000. Funds can be used for working capital and to purchase supplies, inventory, equipment, and furniture. SBA microloans are processed through nonprofit community-based organizations.
Other sources of microloans include:
Women's Economic Ventures

Opportunity Fund

Elizabeth Street Capital
Small Business Grants For Women Entrepreneurs
Small business grants are another way to fund your business objectives. The advantage of a small business grant is you don't have to repay it. Here are some resources to help you.
Grants.gov.

This is a database of all federally sponsored grants, including grants for female-owned businesses. It's the perfect place to start your search for capital that meets your needs

SBA Women's Business Centers.

The SBA sponsors approximately 100 Women's Business Centers throughout the country. Some make grants and loans directly, while others connect you small business grants that are appropriate for your business
Conclusion
Overall, bank lending to small businesses declined between 2008 and 2013. At the same time, loans to large companies increased. Therefore, there's already an inherent bias in the traditional bank lending industry against small businesses. As a female entrepreneur, you must overcome this reality as well as the gender-based barriers to financing. While it takes more effort, you can find business loans for women entrepreneurs. SBA Women Business Centers and online lenders are among your best resources.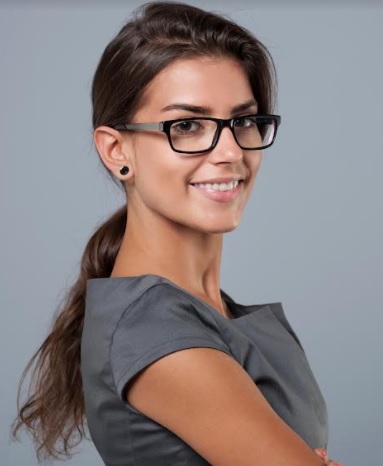 Susan Paige is an account owned by District Media used for placing articles which are not authored by part of our regular writing team.  Susan Paige is representative of the virtues of WordPress publishing on the internet: confidence, quality, speed and commerce.