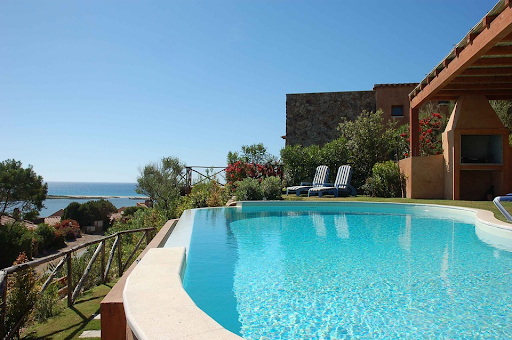 https://pixabay.com/photos/swimming-pool-outdoor-hotel-2386261/ (Pixabay)
Are you thinking about adding a pool to your home? There are many reasons you may have decided to go ahead with building a pool on your property, whether it's for recreation, health-related reasons, or the value it will add to your home. Installing a pool can be a significant investment, but it's one that can offer lasting value. If you're considering a pool installation, budgeting is an important step in the process. You should factor in all of the associated costs so that you can be prepared for any surprises along the way.
With a little careful planning, you can ensure that your pool project stays within budget. Here's what you need to know about budgeting for a pool installation.
Things To Consider
Investing in a pool is an exciting and effective way to improve your home's value. It can also give you an opportunity to spend more time outdoors and get more active and fit. By taking the time to budget for a pool installation and regular maintenance, you can help to ensure that your pool will provide years of enjoyment.
Choose what kind of pool you would like to install in your outdoor space. Each type has its benefits, but they also have unique installation and maintenance requirements.
Deciding on the Right Pool
No matter what type of pool you choose, be sure to speak to a professional who is experienced in pool installation and maintenance. They can help you choose the right type of pool for your needs, and they can provide expert advice on everything from pool lighting to pool covers.
Get quotes from contractors in your area who can install a pool and take care of your other outdoor needs. Compare their quotes to determine which one offers the best value for your money.
Once you've chosen a company to go with, be sure to set up an appointment so they can get started on your project as soon as possible. Once you get the estimate, you should spend some time thinking about your budget and decide whether the installation is within your budget. If not, do some research to determine what things you can cut back on so you can make room for it. If you can stick with it, you'll be one step closer to enjoying your new pool!
To successfully budget, ask yourself the following questions when you're considering installing a pool:
Am I committed to cleaning and maintaining the pool regularly or is professional help required?

Will my family be using the pool regularly?

What type of pool will meet my needs?

Is my available budget right for what I need?

Do I need to factor in the cost of insurance?

Is it achievable for me to deal with the long-term costs of owning a pool?
Initial Cost of a Pool
In the USA, the average cost of a pool ranges from $28,000 to $55,000, according to Forbes.
The initial cost of a pool will include and depend on the materials and labor necessary to build it. The materials are typically priced per square foot and may include concrete, gravel, pavers, stone, glass tiles, plaster, tiles, etc.
This sum might increase depending on the location, size, complexity, and add-ons you may choose. The cost of labor will also vary depending on the size and complexity of your pool.
Hidden Costs of a Pool
The construction of an in-ground pool often necessitates the removal of large areas of lawn or other landscaping. You may need to build extra fencing around your property to protect your privacy. If you install an above-ground pool in your yard, you may also need to hire a professional to safely transport the pool to your property. These hidden costs can increase the total price of your project significantly. Be sure to keep these additional costs in mind when budgeting for your project.
Insurance
If you're planning to install a pool on your property, you'll need to factor how it'll change the cost of your home insurance. Your provider will take into account a variety of factors, such as the size of your home, the materials it's constructed from and its history. With that said, a pool can increase your insurance rates. Finding the right provider is key to saving money on your overall insurance bill.
Pool Maintenance and Repair
Regular pool maintenance and repair will involve the periodic cleaning of the filter, checking for any tears, damages, leaks, and more. You'll also need to regularly spend extra money on chemicals that will keep your pool water clean. Cleaning equipment will also be necessary. All of these costs need to be considered when budgeting for a pool installation.
The quantity of chemicals and equipment you will need to buy varies on the type and size of your pool. If you're unsure about how to go about keeping your pool clean and in good condition, you may want to hire a professional to maintain the pool for you.
Add-Ons For Your Pool
Here's the fun part. Now that you're envisioning how great it'll be to have a swimming pool in your backyard, it's time to think about getting some extra perks for your swimming pool.
Some popular add-ons include pool lights, a spa or hot tub, deck furniture, and umbrellas. Your budget will likely play a role in determining whether or not you can invest in some of these extras. By assessing your overall budget, you'll be able to figure out what's possible and what isn't when it comes to add-ons.
You might also want to ask the swimming pool building company about add-ons that can be added to your pool without a significant increase in cost. Consider additional security features like automated door locks or a fence. Professional swimming pool builders can help you weigh the pros and cons of these options before making a decision.