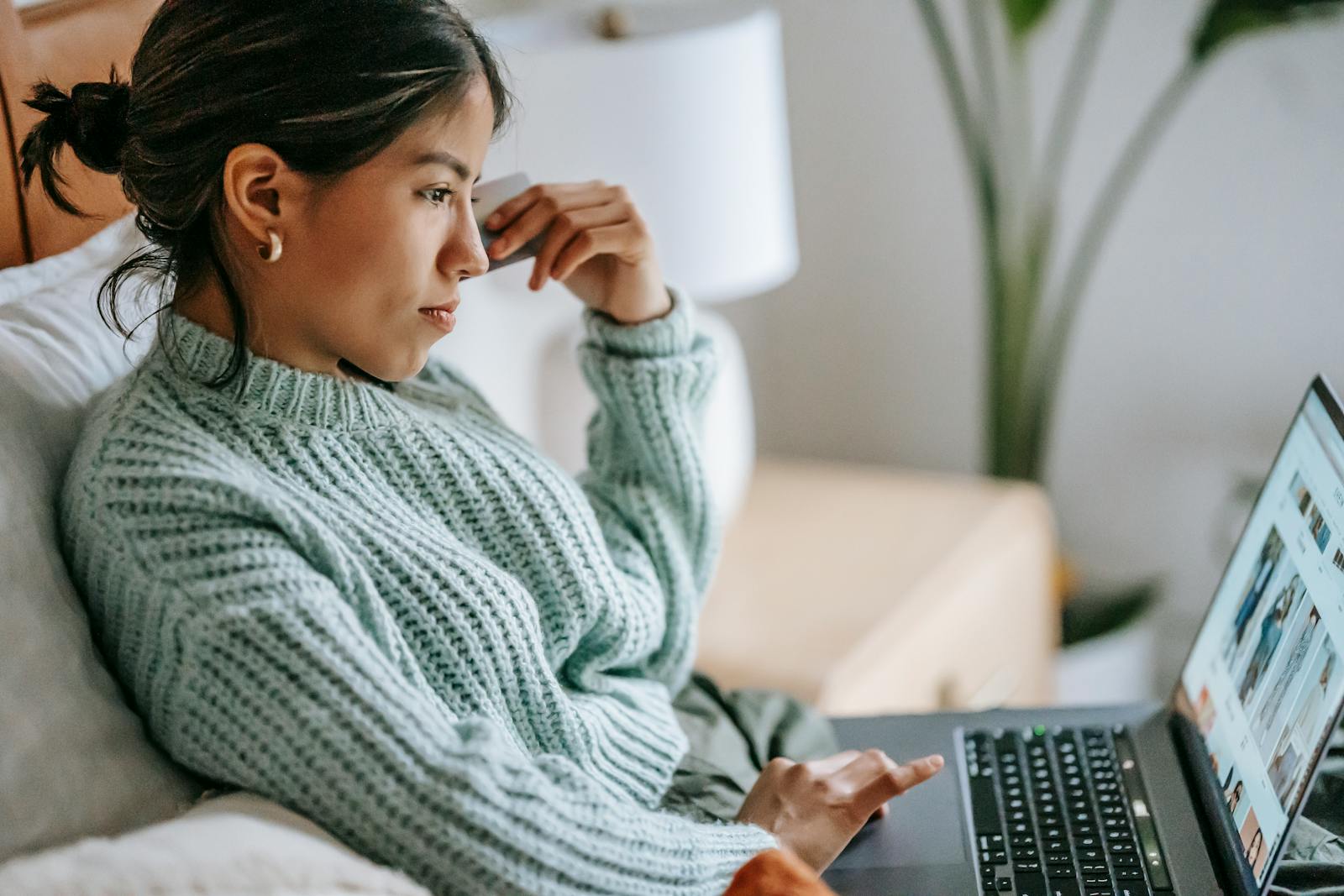 The festive period is almost upon us, and that brings with it some significant challenges in terms of budgeting and household finances.
Our recent article A Woman's Guide to Staying on Budget No Matter What helped with some of the important elements of budgeting, but when the holidays arrive, that can be even more challenging. There might be presents to buy for a family, a big Christmas meal to cook and perhaps places to go and people to see. It all hits the wallet hard, which could mean turning to finance.
Getting a credit card or loan is an option some will take, and it's likely to result in a credit check. If you're not sure about your own credit history, you might even want to address your credit score before applying for a loan. Both of those instances will require checks to be carried out, but do you know which will need a hard credit check and which will just need a soft one? No? Then read on to find out.
Soft Credit Check
Both types of credit checks are looking for the same thing; your history with credit. However, an article by Upgraded Points explains that a soft credit check is one that doesn't leave a permanent record on your credit score. If you're wondering whether you'd get a loan for the Christmas period, given that you've had credit issues in the past, then a soft credit check would be the way to go. You could find out what your credit score is without leaving any type of record.
It isn't just you that can perform a soft credit check. Lenders can, and they don't need your permission to do so. CNBC reveals that prospective employers can also check your credit in this manner – in fact, 16% of prospective employers check their potential employee's credit. They can't see your full history, but they will be able to see your open lines of credit and other information such as your credit history, your past employment, insurance and legal activity.
Hard Credit Check
A hard credit check is what a prospective lender will perform when deciding whether to loan you money or not. It will have much the same information as the soft check, but it will also give the enquirer access to your credit score, something a soft credit check will not do. The soft check is like a trial run, leaving no trace, but a hard check is the real deal.
If you get refused credit, this type of check will appear on your record as a refusal and can even count against you in future checks. Indeed, up to 10% of your FICO score is made up of hard credit checks, whether ultimately successful or not. In the instance of a hard credit check, whoever is running the check needs your permission to do so. Usually, this will be a lender or a credit card company, but a potential landlord can choose to get either a hard or soft check. However, they must seek your permission for the hard check.
Conclusion
It is important to know the difference between a hard and soft check and how you can use one to help alleviate problems with the other. A PRS Newswire report explains that keeping track of your FICO score through soft credit checks will make it easier to build and maintain an excellent credit history. Given the current global cost of living crisis, this is good practice for any household, whether prepping for the holiday season or just seeking a way to manage through the winter months.
Also, by using a soft credit check on yourself, you can avoid the potentially damaging long-term impact of refused credit by spotting and alleviating problems with your FICO score.