While we may not all be billionaires by 2022, investing is a key component of any financial plan. Whether you're buying stocks or bonds, opening a savings account or just starting to track your spending, the first step is knowing when you're ready to take the plunge.
You're a busy bee, and you'd like to take off into new horizons. That horizon appears to be investing!
"That which is not good for the bee-hive cannot be good for the bees."
– Marcus Aurelius
How ready are you to start investing? Here are seven signs that you're finally ready to take the big leap, whether it's in 2022 or at any other point down the road.
Ready to begin?
1) You've begun tracking your net worth.
Whether you're just starting out and need a beginner's guide to personal finance, or you're already crunching the numbers and looking for new strategies , it all starts with knowing where you stand financially. This is one of those things that sounds much easier than it actually is.
The good news is that the process of tracking your net worth can be broken down into an easy, step-by-step plan. And once you're done, you'll be able to see exactly where your money is going each month and what you have left over to invest!
2) You've read a few books (or a decent amount of articles) on personal finance.
As with most things, the more you learn about investing, the more confident you'll feel. And the more invested in getting started you'll become!
There are so many great books written on personal finance that it can be difficult to know where to begin.  A great place to start is asking a friend or family member who you know to be successful with money what books or resources they would recommend.
I understand that not everyone has that type of luxury, so here's an article by Business Insider that goes over 16 of the Best Personal Finance Books.
3) You've been taking more steps towards become financially independent.
Some of the best advice I've ever received from an SEC lawyer that was much more successful than I is to start working towards financial independence as soon as you can, because it will make your investments exponentially more successful over time.
If you think about it, it makes complete sense! The sooner you become financially independent, the longer you'll have to invest. And the more you invest, the larger your nest egg (or hive) will grow!
4) You have 6 months of living expenses in your savings (that you don't touch)
According to financial guru Dave Ramsey, having six months of living expenses saved up is one of the biggest signs that you are ready to start investing.
But wait, why would I ever want to invest if I have no money to live on?
Having an emergency fund is crucial for protecting yourself from future doom. It's just like when a storm comes and you bring your umbrella to work even though the sky is blue. If all goes well, then it will be a nice day and you can carry that umbrella all day long! But when you get caught in a storm unexpectedly, there's no better feeling than knowing your emergency fund has your back.
5) You have a checking account with regular income.
In addition to an emergency fund, another factor that's been linked to your ability to invest in the future is having a steady stream of income in your checking account. This means that you don't rely on one source of income or sporadic investments. Having regular income in your checking account will allow you to put your money to work as soon as you're ready!
6) You no longer feel the urge to buy everything that catches your eye.
Admit it: we've all been there before, and it's such an easy trap to fall into.
This is just one of those things that comes with age and experience. There used to be a time where all I would think about every day is the next thing I was going to buy.
Nowadays, it's hard to even remember what I bought last week, let alone last year! And I'm not saying that as an insult or anything like that; it's just something you genuinely outgrow with age.
With this newfound sense of control over your money, you'll be able to make wise investments instead of impulsive purchases. Remember: The more thought (and time) put into an investment, the better chance it has at success.
7) You're ready and excited to start investing!
Perhaps the most obvious of all, if you've been feeling eager about taking control of your personal finances and investing, then you are likely more than ready to make moves.
We've covered a lot of ground here today, so let's recap everything we've learned:
* Tracking your net worth gives you a fuller picture of your financial health.
* Take your time to learn more about personal finance before investing.
* Start working towards financial independence as soon as you can — the earlier, the better!
* Save up six months worth of living expenses in an emergency fund.
* Make sure to have steady income flowing into your checking account.
* Over time, you'll learn how to better control impulsive purchases and turn that into wise investments.
And finally, if you're ready to take it all on, then congratulations! You are definitely ready to begin investing!
Good luck out there in the financial world, and Happy Investing!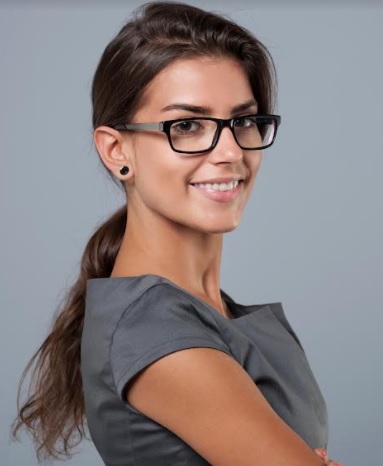 Susan Paige is an account owned by District Media used for placing articles which are not authored by part of our regular writing team.  Susan Paige is representative of the virtues of WordPress publishing on the internet: confidence, quality, speed and commerce.