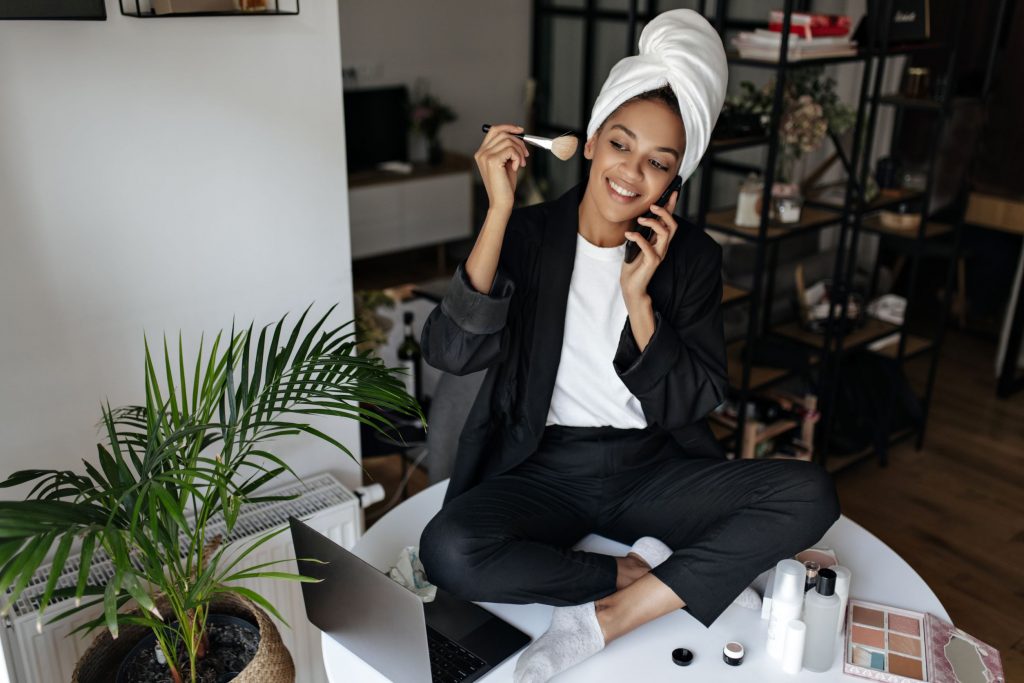 No one would blame you if you thought starting a new home business was easy. Especially with the advantages that come with it. When you start your home-based business, you won't have to worry about paying rent or creating workstations for your staff. Although starting a home business may sound as easy as eating pie, please be assured there's more to it than meets the eye.  
Despite the obvious benefits, setting up your home business will require some legal factors to be addressed. These elements may be different than those faced by companies operating inside a business building. If running a business from the comfort of your home is on your mind, worry not; this article's got your back. 
To help you come to grips with the legal requirements, here are some tips worth considering.
Choose The Right Business Entity 
There are many types of businesses. The one you choose has a bearing on your tax obligations, as well as your legal liabilities and responsibilities. Your choice could also impact the complexities involved in operating said business. Therefore, you have to give careful thought, research, and consideration to the types of business entities for your home-based business. If you don't know enough about any of the options, it's worth consulting legal professionals like Blake Harris attorney and many others for expert guidance. 
For general guidance, here are some common types of home-based businesses worth considering:
Sole Proprietorship
A sole proprietorship is a business that's owned by a single owner or a married couple. When you start your home business in most states, it's considered a sole proprietorship by default. This type of business is simple and normally doesn't require paperwork. So, it's considered a sole proprietorship unless you register your home business as a legal entity, such as a limited liability or cooperation.
In a sole proprietorship, your business and you, as the owner, are considered the same legal entity. Therefore, tax obligations and other legalities come through your personal income tax returns. With this type of business entity, you are considered self-employed. Your net earnings or profits are also prone to self-employment tax reduction. 
However, one disadvantage of being a sole proprietor is that because your business has no separation from you, any legal liability will affect you personally. If you failed to pay a loan, for example, you'd personally be sued, and your personal assets could be attached. 
Partnership
A general partnership is a business launched with one other person or more unless it's registered as a legal entity. Just like the sole proprietorship, there's no separation between the business and the partners in a general partnership.
Any tax obligations or legal requirements will flow through the business owners in a general partnership. The net earnings of each partner are also subject to self-employment tax as they're considered self-employed. 
Again, just like the sole proprietorship, the major disadvantage of the general partnership is that the home business owners are usually held personally responsible for any financial and legal risks to the business.
Limited Liability Company 
A Limited Liability Company (LLC) can be a single-member LLC if it has one owner, or a multi-member LCC if it has two or more owners. To register as an LCC, you need to submit paperwork called articles of organization.
Unlike sole proprietorships and general partnerships, limited liability companies can be considered legal entities which separates business owners from their businesses. An advantage to this is that home business owners could have some level of liberty when it comes to issues relating to tax and other financial and legal obligations. 
By default, just like the sole proprietorship and the partnership, the LLC home businesses receive pass-through tax treatment in which the income and expenditure can be reported on the owner's tax returns. As you'll learn later, an LLC can, however, be taxed as an S corporation. 
C Corporation
A C corporation, or C-corp, is a business corporation that is taxed separately from its owners. A C corporation is different from an S corporation, which is normally not taxed separately. Usually, people don't register their home businesses as C-corp because of the necessary registration paperwork and compliance requirements.
C-corp has a somewhat complicated legal structure that requires ongoing compliance filings. Still, its most significant advantage is its ability to offer the most extensive personal protection from business legal and financial liabilities for the home-business owner. It also allows businesses to put up stocks for sale to fund their initiatives. This ability to utilize stocks allows C-corp businesses to have multiple owners who are shareholders.
In C-corps, income and expenses are related to the business entity's tax IDs and not their owners' income returns. A business has to file articles of incorporation to become a C-corp and has to adhere to numerous corporate rules to maintain its status. 
A few examples of the legal obligations corporations must fulfill are:
Conduct shareholder meetings 

Have a Board of Director meetings

Have minutes kept from the meeting

Adopt corporate bylaws

File corporate annual reports
S Corporation
An S corporation is a status that an LLC or C-corp can request from the Internal Revenue Service (IRS). When a business is granted S-corp status, its owners are only obliged to pay self-employment taxes from the salaries received from the business. Any other income from dividends is exempted from Medicare and social security taxes. 
Normally a C-corp pays income tax on profits which is again taxed when shareholders receive their dividends. But when a C-corp has an S-corp tax addition, it's free from double taxation. The corporation also doesn't pay corporate tax if it has S-corp status. Instead, the profits flow through the shareholder's tax returns at individual tax rates.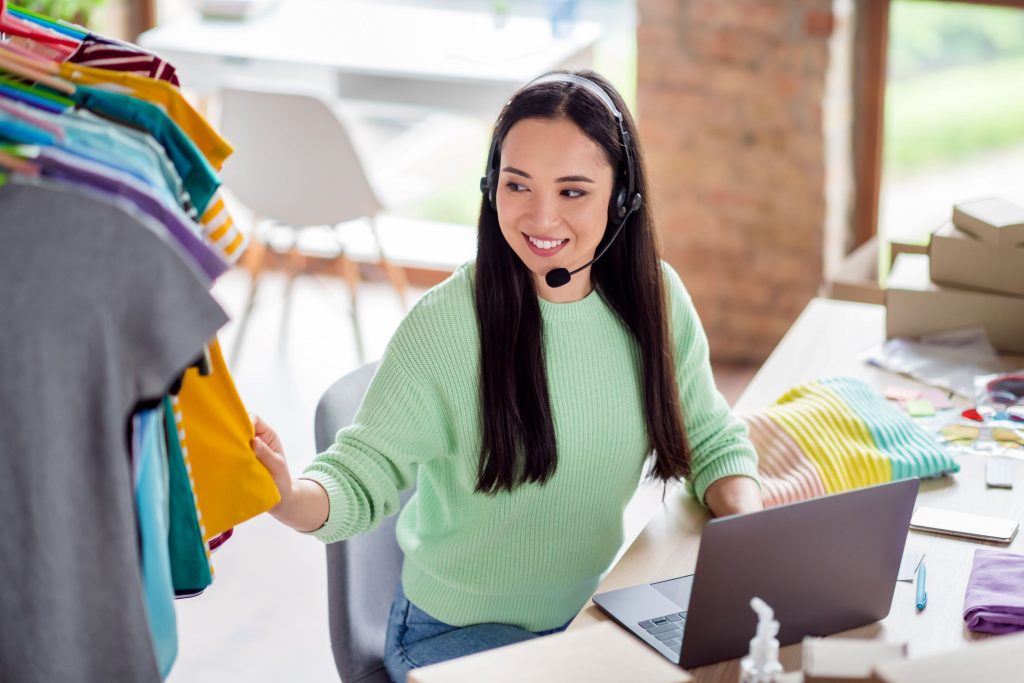 Registration Of A Business Name
When you've thought about the business entity you'd like to register, the next step is to consider registering your business name. Remember, the business name you choose will become your business identity. Therefore, you have to give your business name some serious thought. Legally, you have to ensure you have the legal right to use the business name you choose.
The first step is to check with your local authority if the name is available for use. You can do this through a name search to ensure no other business is using the name you're thinking of choosing. If the name is available and you've reserved the name, you can go ahead and complete legal registration. If you're operating as a sole proprietor, you have to file a fictitious name registration, also called a DBA (Doing Business As). Most dates will also require you publish a notice in a newspaper informing the public about your business ownership. If you're running an LLC, the name is usually registered with the local authorities and the state. 
Federal Tax Identification Number
The Federal Tax Identification Number or Employer Identification Number (EIN), or the Federal Employer Identification Number, is a number issued by the IRS to identify every business entity in the United States. You could think of it as what would be an individual's social security number. 
If your business intends to hire staff, then it has to have an EIN. The EIN is used for tax filing and other reporting and compliance purposes. Without this number, you wouldn't be able to open a business account for your company. 
Having an EIN could separate your business from its owners. It could also help with keeping clear records for accountability and protecting you from any personal liability. When you share your EIN instead of your social security number, you minimize the risk of identity theft and other vulnerabilities of that nature.
To get your EIN, you'll need to complete and submit an SS-4 form. The process is free and simple to complete through the Internal Revenue Service. 
Registered Agent Representation
If you're running an LLC or a corporation, you're required to consider appointing a registered agent for your business. A registered agent can be an individual or company that you authorize to act on behalf of your business. In simple terms, an agent represents your business regarding the reception of legal documents or government notices. 
Every registered agent has to have a physical address within the state in which a business intends to operate. They must also be available to receive documents and notices from Monday to Friday, between 8 am and 5 pm.
Registered agents typically receive the following legal documents on behalf of the companies they present:
IRS and other tax notices 

federal government and state correspondence 

complaints and summonses associated with lawsuits

information subpoenas 

notifications of corporate filings 
If you don't already have a registered agent for your business, you could check if your state has a list of authorized agents on their website. You might also find suggestions for a particular person to assist you. 
Business Licenses and Permits
Depending on the type of services or equipment your home-based business offers, you may need to consider the business permits and licenses required. It's important to understand the requirements for getting licensed. The proper paperwork can be acquired from your county or municipality offices. 
Without permits and licenses, your home business could be considered illegal. Therefore, you could face legal penalties, including fines, assets seizures, or your business could be forced to close. 
Although it may sound complicated, getting the correct permits is relatively easy. All you need is to know how to navigate the relevant county, state, and government departments. 
The most standard business permits and licenses needed to operate your home business include:
Zoning permit: this permits you to use your property for commercial use.

Building permit: this allows you to do any renovation, construction, or remodeling at your home. 

Health permit: you'll need this, especially if your business deals with food and beverages served to the public. 

Home occupation permit: this allows you to operate a business in a residential property.

Sales tax permit: this allows you to collect and remit sales tax on all goods and services that are taxable.

Fire permit: if your business deals with flammable materials or has many people congregating on location, it will need this permit.

Sign permit: this is the signage displayed to show that your business meets the legal requirements. 
Business Contracts
Consider drafting business contracts to protect your business and set your expectations. Business contracts may include the following:
Partnership Agreements
Partnership agreements are useful to set up boundaries in partnerships. They also define owner responsibilities and how profits are shared. Ownership agreements help with setting the rules governing the partnership. 
Operating Agreement
An operating agreement could be useful if it's an LLC with multiple members. It sets the parameters for the distribution of profits as well as responsibilities, protocols, and other guidelines for managing the business. 
Nondisclosure Agreement (NDA)
A nondisclosure agreement is also known as a confidentiality agreement. As suggested by its name, this agreement helps to protect your business's privacy. It sets the rules regarding sharing information about the business to the public or other unauthorized or people. 
Independent Contractor Agreement
Depending on the nature of your home business, you may want to consider drafting an independent contractor agreement if you're a freelancer, contractor, or consultant. A specific contract might be especially useful if you intend to work with outsourced services. 
Service Contract
Service contracts may be useful for your business if you're going to be providing services to clients. A well-crafted service contract will clearly state the parameters of your services, the work expected to be done, rates, billing system, payment terms and conditions, and other expectations. Also, service contracts could help avoid unnecessary conflicts with your clients.
Conclusion
Starting a home business isn't about creating a space in your backyard and getting on with your business; you have to educate yourself. As shown in this article, there are legal requirements you can't afford to ignore if you're to operate successfully. If you find it difficult to handle any suggestions made, you could consult a lawyer for professional help. Otherwise, you've got this. Good luck with your business venture.