While there are many reasons that make bankruptcy seem like a good option for you, there's often another way to solve your financial problems. It's important to remember that filing for bankruptcy can have serious negative ramifications on your credit score, and it will be very difficult to get approved for loans or credit cards in the future.
Before you file bankruptcy, consider these options:

1. Consider Consolidating Your Debts

If you have a lot of debt and are looking for a way to get out of it, debt consolidation can be a great option when done right. It's essentially when you combine all your debts into one new loan with a lower interest rate than what you would have paid on the old loans individually. The money that would've gone towards paying off those individual loans is now used instead to pay down this consolidated loan, which means it'll take less time and money to pay off the whole thing.
Why should you do it? Many people who consolidate their debts end up saving thousands of dollars in interest payments over time. Not only that, but they also get their finances under control by having just one manageable payment each month instead of multiple bills coming due every week or two weeks (or even more frequently). This can help reduce stress and make life easier overall.
But there are some drawbacks like if something happens where you lose your job or otherwise struggle financially, then being saddled with such high monthly payments could mean falling back into the initial risk of having to file for bankruptcy. You can discuss this possibility with your bankruptcy lawyer before you make a commitment.

2. Prioritize Your Bills

If your debt is overwhelming and you choose not to consolidate, then you can start with the smallest bill and work your way up to the biggest. This will make it easier for you to pay off bills without getting discouraged by how far behind you might be. Some experts recommend paying off the debt with the highest interest rate first so that you can save money on future payments. Others recommend prioritizing debts based on their due date (the closer it is to being late, the higher priority).
Regardless of what method you choose, it's important to stick with it—don't change tactics halfway through!
3. Try Credit Counseling

If you're struggling to pay your bills and are considering bankruptcy, it's important to understand that there are other options. A credit counseling agency can help you develop a plan to get out of debt and stay out of bankruptcy. Credit counselors work with clients individually or in groups, helping them develop budgets and financial plans that'll help them manage their money more effectively. They also negotiate with creditors on behalf of clients, reducing their debts significantly.
Many people who file for bankruptcy do so because they don't know what else to do. Credit counseling can help you avoid this and get your finances back under control.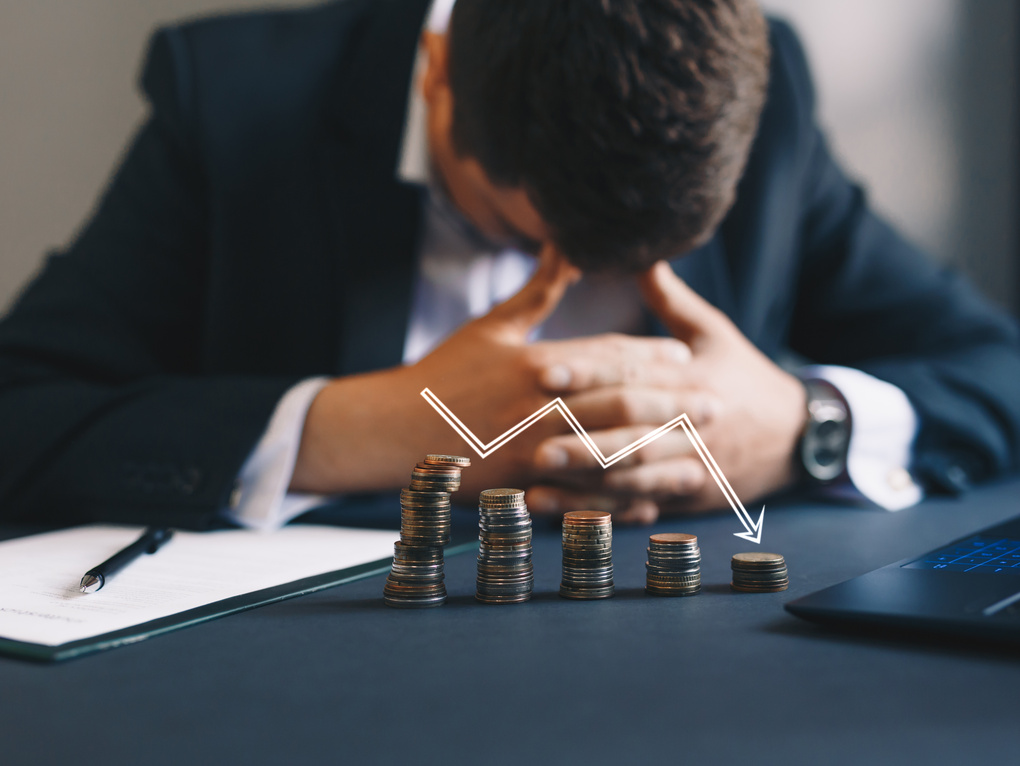 4. Negotiate The Debt

If you're falling behind on payments, you can negotiate with the creditor to lower your interest rate. This may be easier said than done, but if you have a good reason for why you can't pay as much as before, some creditors are willing to work with people who are struggling financially.
Some banks will reduce their interest rates if they know that their customers will be behind on payments because of an unexpected illness or job loss. It's important that you don't wait until you're already almost filing bankruptcy to negotiate—you need to do so while there's still time left before filing bankruptcy (about 60 days).

5. Reduce Your Spending
If you have a lot of non-essential spending, it's time to cut back. This can be in the form of reducing your food costs by eating out less or buying smaller quantities of food at the grocery store. It can also mean cutting back on entertainment and clothing expenses. Finally, it could mean driving less often and using public transportation more often or parking further away from your destination, so you don't need to use gas as much.
Conclusion

Remember that bankruptcy is a last resort; and if you're facing financial trouble, there are many other options available to help. Start by reviewing all your spending and cutting back on the things that you don't need, then consider consolidating your bills or applying for a home equity loan. If these measures aren't enough, then talk with a credit counselor or meet with someone who specializes in helping people file for bankruptcy (like an accountant).