Having a new baby is a life-altering experience. This emotional roller coaster of a journey takes you through new highs and lows as you navigate your role as a guardian of new life! Before you've even given birth, your mind becomes crowded with questions:
"Am I emotionally prepared for this?"
"How will having a baby impact our finances?" 
"What would happen to our child if something happened to one of us?"
Know that you're not alone! Every new parent struggles with these questions. Financial planning for the arrival of a newborn won't necessarily look the same as how you may have managed your finances prior to becoming parents. By adjusting some of your habits now, you can ease some of these lingering anxieties, and set you and your new family on the path to financial security. 
A Canadian family spends an average of $10,000 – $15,000 every year to raise a child until 18 years of age. But don't let these statistics worry you. Check out these 4 Essential Financial Tips to help ease your transition into parenthood and effectively plan for the new expenses ahead:
1. Plan Your Household Budget
Expect that with your tiny bundle of joy will come a long list of new monthly expenses, which will only grow as they grow! Manage your expectations by developing a separate budget for baby supplies and needs. How much you spend depends on your baby's needs and your taste. Gifts and hand-me-downs from family and friends may help offset some of these initial expenses, but you should still prepare for the cost of necessities like diapers, formula, food, and childcare. Return to this budget regularly, ensuring that you're adjusting it as the needs of your child change. 
Remember not to go overboard when creating your new baby budget. Particularly when they're small, lots of cuddles, a full belly, and a clean bottom will go a long way towards keeping the mini-you happy. 
2. Boost Your Savings
Building a comfortable cushion of savings will provide valuable peace of mind once the newest member of your family has arrived. Start with your emergency fund. In the event that you fall ill, become unemployed, or incur a significant expense outside of your standard budget, you will need funds to keep your family afloat. Ideally, an emergency fund should contain enough to sustain your standard of living for 3-6 months in event of the unexpected. 
While it may be hard to think about your unborn child donning a graduation gown and cap, any parent will tell you that the years go by quickly! You may want to start thinking about saving for your child's education, setting aside money that you can allocate towards a Registered Education Savings Plan (RESP) once they're born. Thanks to the Canadian education savings grant, you can receive $500 a year for the first $2,500 saved until your child turns 17. That's about $7,200 worth of savings per child. Note that while the gains are tax-free, the contributions aren't tax deductible. 
3. Pay Down Any Toxic Debt
Alarmingly, Canadians carry an average debt of $73,532 and a significant percentage of our incomes is used for paying down this debt. 
With a new baby, debt and finances can weigh heavy on your mind. Tackling some of this debt before your delivery will lighten your financial and mental load, and a great place to start is with your toxic debt. These are high-interest debts, such as credit card debt, which eat up funds that could otherwise be allocated towards savings or your baby budget. Start with your highest interest debt or credit card, and try to pay down the full balance, moving towards the next high-interest debt in your line-up. 
Just remember not to:
Prioritize debt payments over basic needs (medical care, rent, heat, food)

Take new debt to pay off your existing debt

Drain savings or emergency funds 
Get organized and keep track of these outstanding debts and payments through an app or excel sheet, and enjoy the sweet satisfaction of crossing off each debt hurdle that you've tackled! 
4. Plan for the Unexpected
Even though this isn't something you'd like to think about, it's important to lay out a plan for what would happen if one or both parents were no longer around. As well as ensuring that you have a will in place, life insurance for parents is vital to safeguard the financial security of your dependents. In the event of your unexpected passing, a life insurance policy from a reputable insurer like CPP can protect your family against the loss of your income and can prevent your child or remaining spouse from being burdened with large expenses or debts that you may leave behind. 
If you are already insured, consider speaking to your advisor to review your individual coverages and ensure that you have enough to meet the future needs of your new dependent. 
Final Thoughts
Parenthood is a wonderful whirlwind. If you plan your financial goals before your baby arrives, chances are you won't have to worry about them while you're awake during 2:00 a.m. feedings or elbow-deep in a mountain of diapers. 
Use these Financial Tips for Expectant Parents to help you level-up your financial plan with confidence, giving you the freedom to direct your focus upon the more important (and far more adorable) priorities in your near future!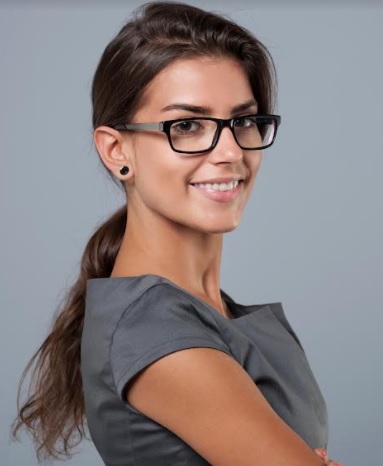 Susan Paige is an account owned by District Media used for placing articles which are not authored by part of our regular writing team.  Susan Paige is representative of the virtues of WordPress publishing on the internet: confidence, quality, speed and commerce.