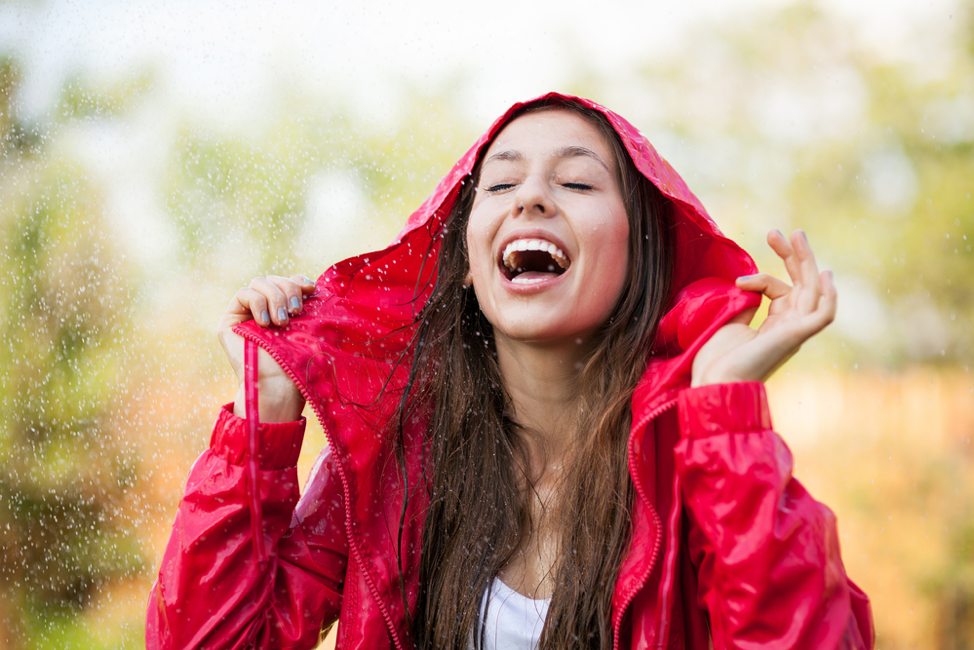 If you live in a region that experiences all four seasons or some variation of them, you know how annoying it can be to have to swap out your wardrobe every time the weather changes. 
Not only does this mean making room in your closet for sets of clothing you can't even wear for months, but it can also stretch your shopping budget thin. This means not being able to buy quality items, leaving you with cheap pieces that won't stand the test of time.
Luckily, there are several articles of clothing that come in handy year-round. Keep reading to learn four closet staples that make for a great investment.
1. A Waterproof Jacket
Whether you're hiking to the top of Angels Landing in Zion National Park or to the furthest parking space in your office lot, you'll inevitably encounter rain from time to time. Rain can no doubt ruin your stylish office look and leave you dangerously chilled on a trail, even during warmer months. However, a waterproof jacket will solve both problems.
Moreover, investing in a lightweight, waterproof jacket will keep you dry and comfortable year-round. During the summer months, you can wear the jacket on its own, without getting too hot. In the spring and fall, a light base layer shirt or fleece underneath will keep you warm. And even in the winter months, your rain jacket makes for the perfect outer shell to protect your down jacket or other coat from getting wet.
2. A Windbreaker
Similar to a waterproof jacket but with a more flexible fit, a windbreaker is also a great year-round addition to your closet. When you're hiking in the summer and the windchill causes a temperature drop, a windbreaker will shield you from the elements. For the rest of the year, a windbreaker is a great layering tool to block out the elements while your other layers keep you warm.
3. Wicking Base Layers
Wicking short-sleeve shirts or lightweight leggings have a place in every season's wardrobe. During the hotter months, you can wear them as your outer layer, as they wick away sweat and water to allow your body to cool itself. Unlike shirts and pants made from cotton, they allow the water to evaporate rather than sit against your skin.
When it comes time to start adding warmer layers to your outfits, these pieces can become your base layers. When you're bundled under layers of clothes and coats, it's not unusual for you to sweat. Without a base layer, this sweat will sit against your skin. 
As you cool down again, this will leave you chilled, even with those layers. But the right base layer will prevent this, allowing the rest of your clothing and coats to do their job. Be sure to choose a wicking material that isn't cotton. Because cotton traps moisture against your skin, it can actually leave you feeling even colder when worn under layers.
4. A Down Jacket
Even in the summer months, there are times when a warm down jacket comes in handy. From hiking in high altitudes to braving the chill of an airport, a down jacket is a perfect tool. Lightweight and easy to stuff in a backpack, this jacket easily takes the place of bulky sweatshirts. 
With a roomy fit, this type of jacket will also keep you from overheating during warmer months, while also providing a surprising layer of warmth in colder temperatures. You can even layer your thinner down jacket under your winter coat when the temperatures drop to below freezing.
Having the right jacket isn't just beneficial for hiking year-round; it also adds a modern touch to your workwear, is great for staying warm without sacrificing style on a night out, or, in a bright color or pattern, is the perfect statement piece for any outfit.
Investing in Versatile Pieces
The benefit of choosing clothing items you can utilize year-round makes for the perfect opportunity to invest in high-quality threads versus low-cost frills that you'll only wear certain months of the year. Durable, well-designed pieces will not only keep you warm and protected from the elements, but they will also last far longer than cheaper alternatives.
Wicking base layers are important, but the right outdoor jacket is even more so. From a waterproof or windproof layer to a warm down jacket, these will keep you comfortable and warm during any season, in any region and in any area of your life.