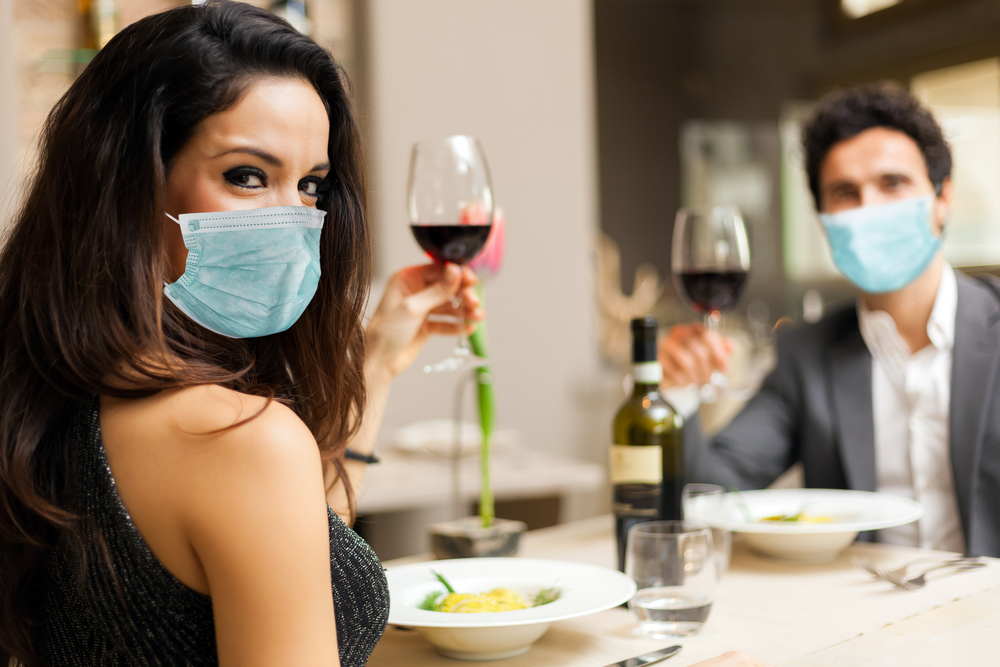 You and your sweetie love scheduling regular date nights. After a week of work and household responsibilities combined with everything else on your to-do list, it is always great to get away with your man for a romantic evening.
But lately your bank account has been dwindling and the pandemic means you've got to stay close to home.
If you are short on money but long on love, no worries—there are plenty of budget-friendly ways to spend a date night that will still be romantic.
1. Set up an Indoor Campout
A nice way to reconnect with each other is to put the iPhones and computers aside for the night and set up a good old-fashioned campout in the living room. You can either channel your inner seven-year-old selves and set up a pillow fort or pitch a tent right on the carpet. If it's a cool night, light a fire or set some flameless candles inside the fireplace and then take turns telling spooky ghost stories while holding a flashlight under your chin. Set up your sleeping bags and get snuggly together while sipping cocoa and eating microwave s'mores.
2. Give Role Play a Try
Another fun and sexy idea for a budget date night is to get into costume and do some role-playing. You can either use any outfits you already have on hand to become your fave characters for the night, or you can buy some sexy Halloween costumes from an online retailer like 3Wishes.com. The site features a variety of costumes available all year long like the Superhero Hottie or Miss Space options. If you do purchase costumes, you can keep them on hand and bring them out for future date nights so you'll be sure to get your money's worth.
3. Watch the Sunset
It doesn't get much more romantic than watching the sunset with your sweetie. You can either set up a nice spot in your backyard for this or take a drive to a scenic lookout. If you stay home, indulge in your favorite adult beverages and enjoy some snacks. If you are at a scenic spot, maybe go for soda or iced coffees along with some tasty eats. Either way, don't sit apart from each other—bring a comfy blanket, cuddle up together and relax as the largest star in the sky settles in for the night.
4. Play Your Own Version of "Would You Rather?"
The fun thing about this game is you can make it as silly or sexy—or both!—as you want, and you can incorporate it into whatever else you are doing for your date night. For example, if you grab your favorite inexpensive takeout food, you can play while savoring tacos and refried beans with rice. Or, after you finish a movie you've both been wanting to rent, you can give the 'Would You Rather' game a try. Either way, take turns asking each other the most creative comparisons you wish, and make it a challenge to come up with some pretty out-there ideas. If the questions take a sexy turn, like "would you rather have a back massage or a foot massage?" after your sweetie answers, you can give him the massage of his choice.
Date Nights Don't Have to Be Spendy to Be Special
You definitely don't have to spend a lot of money to have a romantic and special date night. By being creative and either using a few things you already have around the house or buying some inexpensive items, you and your honey can enjoy plenty of sexy evenings that will help you to reconnect in a budget-friendly way.