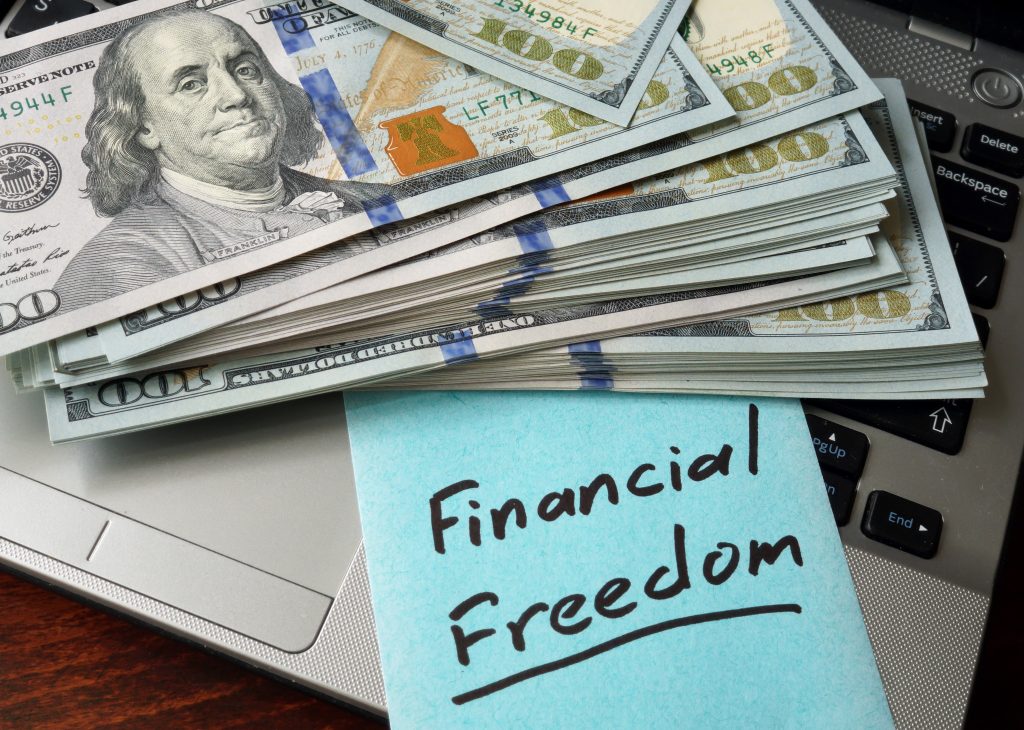 Deciding to boost your finances and credit limit is an encouraging and efficient plan for 2020. Whether you want to buy a house, need a new car, make a personal loan, or improve your financial state, increasing your credit score is one smart step.
A credit score can be like a cumulative GPA that's calculated depending on different considerations. These considerations may be the nature of your debt, credit amount, the number of accounts, paying capacity, age, etc.
Credit scores vary between 300 and 850. Financial institutions use these ratings to determine how credible you are as a borrower. Higher ranking individuals, when it comes to credit score, pay lesser fees in making loans.
Knowing when and how to improve your credit score seems like a huge undertaking. But, by having a detailed financial and credit score resolution initiative, you can start seeing results. It'll also help you head towards a better and more stable financial future.
To help avoid damages and secure your financial stability, adapt the following ways on how to optimize both your finances and credit score:
To help pay back loans and maintain long-term checks on your expenditure, take time to budget this 2020. This mechanism clarifies the amount you earn and how you spend on budgetary modes.
Aside from encouraging you to limit your credit use, budgeting also allows you to make smart choices whenever you're tempted to use a credit card.
Make An Inventory Of Debts And Expenses
Regardless of whatever financial situation you are in, it's crucial to keep track of your finances.
Start by filing debt, credit cards, and don't forget bills, rentals, and significant expenses. Also, include items that count, like internet bills, phone bills, and all the stuff that helps you live your life.
Essentially, it really helps if you see where your money goes. This is for you to make decisions whether to continue paying it or even prioritize. It's a crucial move, especially if you get to make some significant financial decisions.
Set Automatic Bill Payments
One factor that affects your credit score is your payment background. To maintain a good payer reputation, set automatic debit payments. This will support your credit scores from the adverse effects of missed payments. However, by auto paying your bills, make sure you have enough cash every month to avoid an overdraft.
Furthermore, automatic payments give you more time to improve credits as you don't have to contend with surprise score declines after missed payments.
After payment history, your available credit ratio is the second most crucial factor in your credit score ranking. This 2020, set your goals to lower all your high-interest credit card debt. These credits are likely to cost you more money than say a car loan or federal student loan.
The reduction of your credit card balance shows potential lenders that you're financially responsible. Ideally, your credit use should be below 30 percent of your credit limit.
Talk To Your Lenders If You Can't Pay 
Reach out over the phone, through emails, or personally with lenders or businesses to which you owe money in case you can't pay. Many lending companies take steps to assist clients in managing payments.
Talking to your lenders will prevent due payments from slipping in or out of control. You need to draw up a plan with companies or with the people you owe as to when you would pay or agree to postpone payments.
Come to some agreement in writing, preferably, on how and during what time you'll sort it out. When you have made these arrangements, your account will still appear as current on the credit report. As a result, your credit score is preserved.
Request Credit Line Adjustments
Requesting your lenders to increase your credit limit can help boost credit scores. Doing so does not warrant you to spend more money and go out. But, creditors also look at the amount of borrowing power you have and how much you use.
Furthermore, a sufficient credit limit ensures that you have open credit accounts to build a credit history. Many borrowers who have been paying on time had low credit scores. This is because they have no relevant debt background.
Aim for at least three forms of revolving credit. That includes credit cards, household, and personal credit lines. You start cultivating credit history by tapping on these and paying your bills on time.
When you're not using an old credit card, usually, the account is best kept accessible. In keeping these accounts open, you'll have a long credit history and impressive credit limit.
Closing accounts can reduce your account's age and cut the credit cap. It may take years to build a good standing account, but the effect on your credit utilization rate is instant.
If you have a high annual fee with a credit card, it can be an excellent option to close the account. Or, if possible, ask your issuer to redefine the card to a no-fee version.
Restrict New Credit Lines 
Every time you apply for a new credit card or loan, a hard inquiry is raised in your credit report. This might cause a massive plunge on your credit score.
With that being said, it would be smart to apply for loans only after you've done ample research in comparing rates. Also, consider applying for loans with high chances of getting approved. This means avoiding many hard inquiries that cloud your credit file.
Limit Loan Applications To A Short Period 
An extensive length of time for a loan application can be a sign for lenders that you're looking for credit lines that you can't pay. Yet, some borrowers tend to take longer times in applying for loans for rates to be matched. For that reason, credit scorers tend to process many hard inquiries, which affects your credit score.
Instead, submit applications as soon as possible. A shorter time frame of a loan application will stop risking your credit score.
Know What Affects Your Credit Score
As mentioned earlier, your credit score depends on your payment history, how much you owe, etc. Knowing the things that affect your credit score would not damage your reputation as a borrower.
For instance, if you have known that, in cases where payments are late or missed payments, the creditor reports the account as current, then you should take the time to make arrangements to maintain your credit score
It would also be best to check your credit report regularly. Track your arrangements with lenders and if any incorrect information comes in the way; reach out and sort things out as soon as possible.
Work With A Credit Counseling Consultant
Financial management is a complicated thing to understand. If you're unsure about your finances or how to deal with your debts, a certified credit consultant in a non-profit agency can help.
Credit counseling consultants, most of the time, give their clients some take away on how to improve their credit scores. Aside from that, credit advisers also offer debt management plans that can help borrowers pay off their overwhelming debt.
Final Thoughts
Improving finances and credit scores is not an instantaneous process. Having an excellent financial status and good credit score are results of years of careful financial behavior.
Although some strategies can show you improvements, like those mentioned above, being responsible is what it takes to join the ranks of those with the highest credit rates.